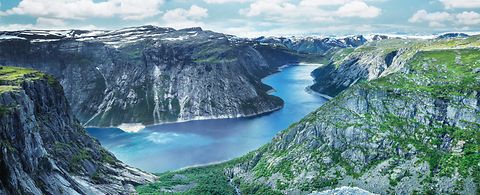 ANDRITZ receives major order for a hydropower plant in Costa Rica
2012/01/30
ANDRITZ HYDRO was awarded a contract by the Institute of Electricity of Costa Rica for the supply and supervision of the installation of four Francis turbines, generators, and the electrical and mechanical equipment for the hydroelectric power project Reventazón, the biggest hydropower plant ever built in the country.
Hydropower has always been the most important source for electricity production in Costa Rica, which produces over 75% of its electricity from renewable hydropower. The Reventazón hydropower plant will also contribute considerably to reach the ambitious Costa Rican goal to become a carbon neutral country by the next decade. As of 2016, the four ANDRITZ HYDRO Francis units with a total output of 300 MW will provide approximately 524,000 households with environmentally-friendly electricity.

For decades, ANDRITZ HYDRO has been successfully present in Costa Rica, supplying equipment for new hydropower projects as well as working on the rehabilitation, modernization, and upgrade of the existing hydropower plants.

– End –
The ANDRITZ GROUP

The ANDRITZ GROUP is a global market leader for supply of systems and services to the hydropower, pulp and paper, metals, and other specialized industries (solid/liquid separation, feed and biofuel). The Group is headquartered in Graz, Austria, and has a staff of approximately 13,400 employees worldwide. ANDRITZ operates over 120 production sites, service and sales companies all around the world.

ANDRITZ HYDRO
ANDRITZ HYDRO is a global supplier of electromechanical equipment and services for hydropower plants. With over 170 years of experience and more than 30,000 turbines installed totaling approximately 400,000 MW output, ANDRITZ HYDRO is a leader in the world market for hydraulic power generation, offering the complete product portfolio including turbines, generators, and additional equipment of all types and sizes: 'From water to wire' for small hydro applications up to more than 800 MW output. Additionally, ANDRITZ HYDRO holds a top position in the growing power plant service, refurbishment, and upgrade market. Further fields of activity are development, design, and manufacture of pumps for selected applications (e.g. for water transport, in the energy sector, in the pulp and paper industry) and of turbo generators for gas and steam power plants.