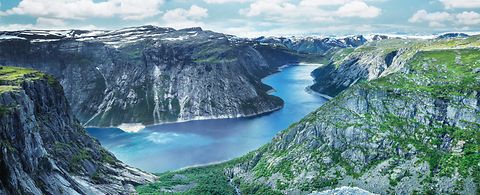 ANDRITZ receives refurbishment contracts for hydropower stations in New Zealand and Malawi
2015/12/22
ANDRITZ HYDRO, part of international technology Group ANDRITZ, has received orders to refurbish two hydropower plants in New Zealand and Malawi.
The total order value for the two hydropower stations is just over 50 million euros.

Mighty River Power Ltd., New Zealand, placed an order with ANDRITZ HYDRO for design, delivery, installation and commissioning of three generators, Francis turbine components including model test, and turbine governors for the Aratiatia hydropower station located some 14 kilometers downstream of the town of Taupo, New Zealand. Refurbishment of the three 31-megawatt hydropower units, which were operational for over 50 years, will result in a significant increase in the efficiency and reliability of the hydropower plant. Mighty River Power is one of New Zealand's largest electricity companies and covers about 17% of the country's electricity needs. More than 90% of its electricity production comes from renewable, clean energy sources.

Millennium Challenge Account (MCA), Malawi, has ordered the refurbishment of Nkula A hydropower station, with a total capacity of 38 MW, from a consortium headed by ANDRITZ HYDRO. Nkula A is located some 50 km northwest of the city of Blantyre on the Shire River and has been in operation since 1966. ANDRITZ HYDRO's scope of supply includes modernization of the intake structures and gates, penstocks, and power house, new turbine runners and non-rotating turbine components, generators, as well as a completely new high-voltage hybrid switching station, the SCADA system, and the related civil work.

Both plants will begin commercial operations in 2018. These contracts once again underline ANDRITZ HYDRO's leading expertise in refurbishment of existing hydropower stations.

– End –
The ANDRITZ GROUP
ANDRITZ is a globally leading supplier of plants, equipment, and services for hydropower stations, the pulp and paper industry, the metalworking and steel industries, and for solid/liquid separation in the municipal and industrial sectors. The publicly listed technology Group is headquartered in Graz, Austria, and has a staff of almost 25,000 employees. ANDRITZ operates over 250 sites worldwide.​​​​​​​

ANDRITZ HYDRO
ANDRITZ HYDRO supplies electromechanical equipment for hydropower stations. With over 170 years of accumulated experience and more than 30,000 turbines installed totaling approximately 420,000 megawatts of output, the business area is one of the world's leading system suppliers, offering the complete product portfolio, including turbines, generators, and additional equipment of all types and sizes: "from water to wire" for small-scale and large hydropower stations up to outputs of more than 800 megawatts per turbine unit. ANDRITZ HYDRO is also well-positioned in the growing maintenance, refurbishment, and upgrade market for existing hydropower plants. Pumps (for water transport, irrigation, and applications for various industries) and turbo-generators for thermal power stations are also part of the business area.