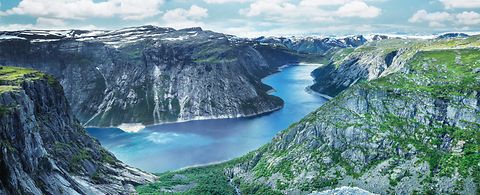 ANDRITZ receives order for extension of La Coche pumped storage power station, France
2016/02/01
ANDRITZ HYDRO, part of international technology Group ANDRITZ, has received an order from Electricité de France (EDF) to supply a turbine generator unit with an output of 240 megawatts for the extension of the La Coche pumped storage power station, France.
Start-up is scheduled for 2019. The order value amounts to approximately 25 million euros.
The new Pelton turbine from ANDRITZ HYDRO completes the existing four reversible pump turbines and features extremely good part load behavior. This means that the turbine can also be operated at very high efficiencies and with smooth running properties in the low load range (the head is more than 900 meters). This increases the reliability and flexibility of the plant substantially. Due to the high sand content in the water and the resulting severe abrasion, the turbine will be given a high-grade, erosion-resistant coating that will extend its life cycle significantly.

– End –
The ANDRITZ GROUP
ANDRITZ is a globally leading supplier of plants, equipment, and services for hydropower stations, the pulp and paper industry, the metalworking and steel industries, and for solid/liquid separation in the municipal and industrial sectors. The publicly listed technology Group is headquartered in Graz, Austria, and has a staff of almost 25,000 employees. ANDRITZ operates over 250 sites worldwide.​​​​​​​

ANDRITZ HYDRO
ANDRITZ HYDRO supplies electromechanical equipment for hydropower stations. With over 170 years of accumulated experience and more than 30,000 turbines installed totaling approximately 420,000 megawatts of output, the business area is one of the world's leading system suppliers, offering the complete product portfolio, including turbines, generators, and additional equipment of all types and sizes: "from water to wire" for small-scale and large hydropower stations up to outputs of more than 800 megawatts per turbine unit. ANDRITZ HYDRO is also well-positioned in the growing maintenance, refurbishment, and upgrade market for existing hydropower plants. Pumps (for water transport, irrigation, and applications for various industries) and turbo-generators for thermal power stations are also part of the business area.