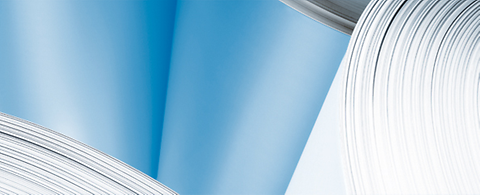 ANDRITZ successfully starts up tissue machine with steel Yankee for St. Croix Tissue, USA
2016/05/03
International technology Group ANDRITZ has successfully completed the start-up of the first of two supplied PrimeLineTM W8 tissue machines with steel Yankees at the St. Croix Tissue mill in Maine, USA.
The machine has a design speed of 2,000 m/min and a width of 5.6 m. The Yankee is manufactured entirely of steel and has a diameter of 18 ft. It enables efficient drying at minimized energy costs and a safe operation.
Preparations are underway for start-up of the second ANDRITZ tissue machine supplied to St. Croix Tissue, which is scheduled for end of July 2016. Both machines have an aggregate capacity of 126,000 t/y for the production of hygienic papers and napkin tissues.
This successful start-up again confirms ANDRITZ PULP & PAPER's position as one of the global market leaders for supply of complete tissue production lines, key components, and services.
– End –

The ANDRITZ GROUP
ANDRITZ is a globally leading supplier of plants, equipment, and services for hydropower stations, the pulp and paper industry, the metalworking and steel industries, and for solid/liquid separation in the municipal and industrial sectors. The publicly listed technology Group is headquartered in Graz, Austria, and has a staff of approximately 24,500 employees. ANDRITZ operates over 250 sites worldwide.
ANDRITZ PULP & PAPER
ANDRITZ PULP & PAPER is a leading global supplier of equipment, systems, and services for the production and processing of all types of pulp, paper, tissue, and cardboard. The technologies cover the processing of logs, annual fibers, and waste paper; the production of chemical pulp, mechanical pulp, and recycled fibers; the recovery and reuse of chemicals; the preparation of paper machine furnish; the production of paper, tissue, and cardboard; the calendering and coating of paper; as well as treatment of reject materials and sludge. The service range includes modernization, rebuilds, spare and wear parts, service and maintenance, as well as machine transfer and second-hand equipment. Biomass, steam, and recovery boilers, as well as gasification plants for power generation, flue gas cleaning plants, plants for the production of nonwovens, dissolving pulp, and panelboards (MDF), as well as recycling plants are also allocated to the business area.