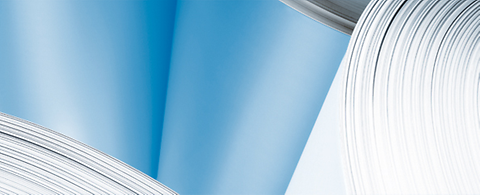 ANDRITZ MeWa to supply new granulators to Nothnagel Wertstoffverarbeitung, Germany
2016/06/15
ANDRITZ MeWa, part of international technology Group ANDRITZ, has received an order from Nothnagel Wertstoffverarbeitung GmbH with headquarters in Hartenstein, Germany, to supply three Universal Granulators UG 1600 S. The equipment will be used for post-shredding of composite materials and replaces the shredding technology used to date.
The waste material treated consists largely of steel wire and other iron components requiring a stable and reliable shredding technique. The Universal Granulator UG prepares the material in an optimum process. The feed material is grasped by the rotor knives and shredded in interaction with the stationary stator knives. By using a replaceable screen underneath the rotor, with variable perforation diameters, the throughput, and thus the shredding result, can be chosen freely. In addition, the new generation of ANDRITZ MeWa granulators is fitted with a specially controlled pendulum pusher device that increases the throughput.
Nothnagel has been using recycling solutions from ANDRITZ MeWa for many years. The first machine was sold to the company located in the Ore Mountains back in 1998.
In addition to the customer's great satisfaction with the existing technologies, ANDRITZ MeWa's high innovation potential, and very good customer service, the customer was convinced above all by the technical advantages of the new generation of machines: Nothnagel anticipates an increase in throughput of circa 15% with the further developed ANDRITZ granulators.
– End –

The ANDRITZ GROUP
ANDRITZ is a global market leader in the supply of plants, equipment and services for hydropower stations, the pulp and paper industry, the metalworking and steel industries, and for solid/liquid separation in the municipal and industrial sectors. The publicly listed technology Group is headquartered in Graz, Austria, and has a staff of approximately 24,200 employees. ANDRITZ operates over 250 sites worldwide.
ANDRITZ MeWa
ANDRITZ MeWa is a part of the ANDRITZ GROUP and has been developing and building shredding and crushing machines as well as turnkey recycling plants for many different applications for over 30 years. The main focuses are processing of electrical and electronic scrap, refrigerators, metal composite materials, domestic and industrial waste, old tires, oil filters, as well as organic waste for biogas plants. The company is based in Gechingen, Germany.