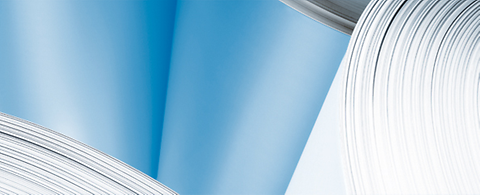 ANDRITZ and TeamTec sign cooperation agreement for worldwide marketing of the SeaSOx exhaust gas cleaning system for the maritime industry
2016/11/24
ANDRITZ and TeamTec have signed a cooperation agreement for worldwide marketing of the SeaSOx exhaust gas cleaning system for the maritime industry. ANDRITZ will provide the core technology and basic design and will be responsible for the supply of key components and documentation. TeamTec will take over global responsibility for sales and marketing, including after-sales services for the SeaSOx system.
The SeaSOx technology by ANDRITZ can be installed on all types of ships, either on a new build or retrofit basis. SeaSOx uses seawater as washing medium and operates in an open loop as well as closed loop or in hybrid mode for optimum flexibility and economy. Depending on the ship's operating profile, exhaust gas cleaning can secure enormous savings in fuel costs by complying with the new sulfur regulations and thus provide payback periods of between one and three years.
Additional advantages of SeaSOx are:
Simple and robust design suitable for inline and bypass installation
Substantial noise attrition in inline mode
Safe dry running
Highest removal efficiencies with lowest operating costs by combining ANDRITZ's patented FGDplus technology and optimized spray bank design
Rectangular cross-section to minimize footprint and space allocation
"The maritime exhaust gas cleaning sector is a fast-growing market. With our advanced SeaSOx technology, ANDRITZ is able to offer attractive, customized solutions that meet our customers' needs. In TeamTec, we have found the ideal partner for marketing of our technologies," explains Christian Mayer, head of the Air Pollution Control Product Group at ANDRITZ.
Olaf Evjen Olsen, CMO of TeamTec emphasizes: "ANDRITZ's SeaSOx exhaust gas cleaning system is the ideal addition to our continuously extended maritime green product portfolio. We are very much looking forward to the cooperation with ANDRITZ, a globally leading company in air pollution control."
– End –

The ANDRITZ GROUP
ANDRITZ is a globally leading supplier of plants, equipment, and services for hydropower stations, the pulp and paper industry, the metalworking and steel industries, and for solid/liquid separation in the municipal and industrial sectors. The publicly listed technology Group is headquartered in Graz, Austria, and has a staff of approximately 25,500 employees. ANDRITZ operates over 250 sites worldwide.
About TeamTec
TeamTec AS is one of the world leaders in manufacturing and sales of marine waste incinerating systems and stripping ejectors: Recently TeamTec has also added AVITALIS ballast water treatment system to its product portfolio. TeamTec has presence in all major shipbuilding markets and has established a global sales and service organization. The company is a member of the IMS Group and a very well recognized name in the maritime industry. It was founded in 1984 and has its headquarter in Tvedestrand, Norway.