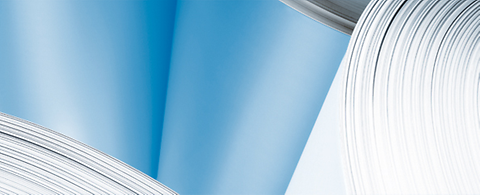 ANDRITZ Brasil Ltda. successfully completes largest concreting work for Klabin's Puma II project
2019/11/19
On October 26, 2019, ANDRITZ Brasil Ltda. successfully completed concreting work for the base of the Line 5 debarking drum, which is part of the wood preparation equipment (ANDRITZ scope) being supplied in partnership with Afonso França.
This is the largest concreting volume in Klabin's Puma II project and required approximately 750 m3 of concrete, which corresponds approximately to the concrete volume needed for a 14-storey building.
While this work was performed in two stages in the first Puma project, this time concreting was completed in a single step. The process is highly complex because the concrete must be kept at a temperature between 18 and 22°C for this kind of concreting in order to prevent any cracking in the base. About 70 tons of ice mixed with the concrete were used to maintain this temperature.
The operation was a complete success due to the excellent teamwork by all the companies involved in the process, each one with especially dedicated teams.
- End -
ANDRITZ GROUP
ANDRITZ is an international technology group providing plants, systems, equipment, and services for various industries. The company is one of the technology and global market leaders in the hydropower business, the pulp and paper industry, the metal working and steel industries, and in solid/liquid separation in the municipal and industrial segments. Other important fields of business are animal feed and biomass pelleting, as well as automation, where ANDRITZ offers a wide range of innovative products and services in the IIoT (Industrial Internet of Things) sector under the brand name of Metris. In addition, the company is active in power generation (steam boiler plants, biomass power plants, recovery boilers, and gasification plants) and environmental technology (flue gas and exhaust gas cleaning plants) and offers equipment for the production of nonwovens, dissolving pulp, and panelboard, as well as recycling plants.
ANDRITZ stands for passion, partnership, perspectives and versatility – core values to which the company is committed. The listed Group is headquartered in Graz, Austria. With almost 170 years of experience, approximately 29,700 employees, and more than 280 locations in over 40 countries worldwide, ANDRITZ is a reliable and competent partner and helps its customers to achieve their corporate and sustainability goals.
ANDRITZ PULP & PAPER
ANDRITZ Pulp & Paper is a leading global supplier of complete plants, systems, equipment, and comprehensive services for the production and processing of all types of pulp, paper, board, and tissue. The technologies cover processing of logs, annual fibers, and waste paper; production of chemical pulp, mechanical pulp, and recycled fibers; recovery and reuse of chemicals; preparation of paper machine furnish; production of paper, board, and tissue; sizing, calendering and coating of paper; as well as treatment of reject materials and sludge. The service offering includes system and machine modernization, rebuilds, spare and wear parts, on-site and workshop services, optimization of process performance, maintenance and automation solutions, as well as machine relocation and second-hand equipment. Biomass, steam and recovery boilers for power production, gasification and flue gas cleaning plants, systems and plants for the production of nonwovens and absorbent hygiene products, dissolving pulp, and panelboard (MDF), as well as recycling and shredding solutions for various waste materials also form a part of this business area.
KLABIN
Klabin is the largest producer and exporter of packaging paper in Brazil, the only company in the country to offer the market a solution in short fiber pulp, long fiber and fluff pulp and a leader in the markets for corrugated packaging and industrial bags. Founded in 1899, it has 17 industrial units in Brazil and one in Argentina.
KLABIN PUMA II PROJECT
Puma II has an estimated investment of $2.3 billion, the largest in Klabin's history, and includes the construction of two kraftliner machines, integrated pulp production and a total capacity of 920 thousand tons of paper per year.