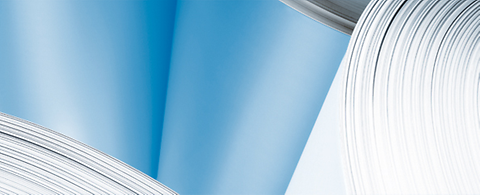 ANDRITZ successfully completes board machine upgrade at Kartonsan, Turkey
2008/11/20
International technology Group ANDRITZ successfully finalized the upgrade of the board machine BM1 at Kartonsan Karton, Izmit, Turkey.
The drying section of BM1 was rebuilt and successfully started up in August 2008. The board machine produces WLC (White Lined Chipboard), with a grade range between 300 and 450g/m², and a working width of 2,200 mm. The ANDRITZ scope of supply comprised a new canopy hood with supply and exhaust air system, optimized blow boxes for pocket ventilation, and a heat recovery system, with the aim of reducing the energy consumption of the board machine.

'We are very satisfied with the results of this upgrade and the high quality of the equipment delivered. After the successful upgrade by ANDRITZ, the steam consumption of BM1 could be reduced by 10% as planned,' says Mr. Haluk Iber, Ass. General Manager at Kartonsan.

- End -
The ANDRITZ Group
The ANDRITZ Group is a global market leader in the supply of customized plants, systems, and services for the pulp and paper industry, the hydropower industry, the steel industry, and other specialized industries (solid/liquid separation, feed, and biofuel). Headquartered in Graz, Austria, the Group has about 13,200 employees worldwide. It manufactures and sells its products and services globally.
Kartonsan
The Turkish Kartonsan Karton Group, headquartered in Istanbul, manufactures high-quality board grades on two board machines, located in Izmit, Turkey. The production capacity of the Izmit mill amounts to 155,000 tons of board per year.