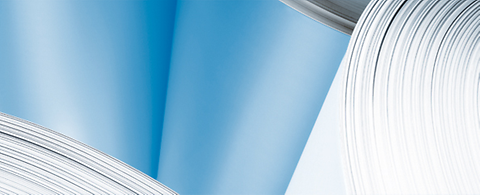 ANDRITZ to supply circulating fluidized bed boiler for Zofiówka combined heat and power plant, Poland
2013/12/06
ANDRITZ Energy & Environment, part of international technology Group ANDRITZ, received an order from the general contractor Energoinstal to supply a circulating fluidized bed boiler for the Zofiówka 75 MWel combined heat and power plant, Poland.
This modernization investment not only improves the energy efficiency of the existing plant, but also meets the strictest environmental protection requirements. Start-up is scheduled for the third quarter of 2016.
The ANDRITZ PowerFluid circulating fluidized bed boiler is designed to generate 275 t/h of high-pressure steam using different fuel mixes of bituminous coal, coal sludge, and biomass. The scope of supply includes the main pressure parts, internal handling systems for fuel, additive, and ash, the start-up burner system, air and flue gas fans, the SNCR system, bag house filter, soot blowers, and auxiliaries.
– End –
The ANDRITZ GROUP
The ANDRITZ GROUP is a globally leading supplier of plants, equipment, and services for hydropower stations, the pulp and paper industry, the metalworking and steel industries, and solid/liquid separation in the municipal and industrial sectors. In addition, ANDRITZ offers technologies for certain other sectors including automation, the production of animal feed and biomass pellets, pumps, machinery for nonwovens and plastic films, steam boiler plants, biomass boilers and gasification plants for energy generation, flue gas cleaning plants, plants for the production of panelboards (MDF), thermal sludge utilization, and biomass torrefaction plants. The publicly listed, international technology Group is headquartered in Graz, Austria, and has a staff of around 23,900 employees. ANDRITZ operates over 220 production sites as well as service and sales companies all around the world.
ANDRITZ Energy & Environment
ANDRITZ Energy & Environment is a globally leading, full-line supplier of energy generation and environmental technology plants and systems. The company designs and constructs turnkey power plants and supplies components such as steam generators and flue gas cleaning systems. Service and modernization complete the portfolio.