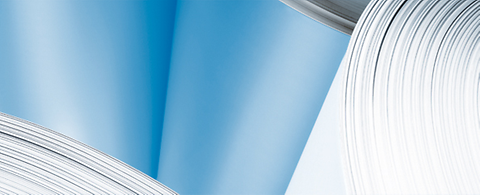 ANDRITZ to supply two fiber preparation systems to Pfleiderer Group
2008/01/31
International technology Group ANDRITZ was awarded the supply of two fiber preparation systems to Pfleiderer Group, Germany.
To Pfleiderer MDF OOO, ANDRITZ will deliver a turn-key front end package for their new MDF factory in Novgorod, Russia.  The scope of supply comprises the complete woodyard, chip washing system, the pressurized refining system, which will be equipped with an S 2070M refiner, as well as the steel structure, piping, cabling, complete erection, and start-up assistance.  Production capacity will be up to 1,248 bdmt/d. Start-up is scheduled for 2009.  This is the fifth fiber preparation system ANDRITZ will install in Russia.
To Pfleiderer Holzwerkstoffe Nidda GmbH & Co.KG, Germany, ANDRITZ will deliver a complete fiber preparation system, comprising a pressurized refining system with a 50/54"-1CP refiner (capacity of 528 bdmt/d).  Start-up is scheduled for Q3/2008.

The high availability and theadvanced equipmentand system solutions offered by ANDRITZ, as well as the successful support for Pfleiderer Baruth's MDF operation (formerly Kunz group), Germany, were the decisive factors for these order awards to ANDRITZ.
– End –
The ANDRITZ GROUP
ANDRITZ is a globally leading supplier of plants, equipment, and services for hydropower stations, the pulp and paper industry, the metalworking and steel industries, and for solid/liquid separation in the municipal and industrial sectors. The publicly listed technology Group is headquartered in Graz, Austria, and has a staff of approximately 25,500 employees. ANDRITZ operates over 250 sites worldwide.
ANDRITZ PULP & PAPER
ANDRITZ PULP & PAPER is a leading global supplier of equipment, systems, and services for the production and processing of all types of pulp, paper, tissue, and cardboard. The technologies cover the processing of logs, annual fibers, and waste paper; the production of chemical pulp, mechanical pulp, and recycled fibers; the recovery and reuse of chemicals; the preparation of paper machine furnish; the production of paper, tissue, and cardboard; the calendering and coating of paper; as well as treatment of reject materials and sludge. The service range includes modernization, rebuilds, spare and wear parts, service and maintenance, as well as machine transfer and second-hand equipment. Biomass, steam, and recovery boilers, as well as gasification plants for power generation, flue gas cleaning plants, plants for the production of nonwovens, dissolving pulp, and panelboards (MDF), as well as recycling plants are also allocated to the business area.