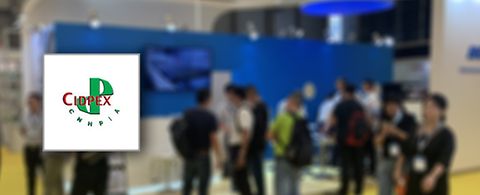 ANDRITZ focuses on hygiene technology at CIDPEX show
Meet ANDRITZ at CIDPEX 2021 after a long break of trade shows world wide
The China International Disposable Paper EXPO, in short CIDPEX, takes place in Nanjing, China, from 26–28 May, 2021, and is the most important exhibition for disposable hygiene products and their market participants from the fiber industry as well as for machine builders, hygiene article producers and traders.
ANDRITZ has booth 8H26 in hall 8 at CIDPEX and will focus accordingly on presentation of its production lines and equipment for the manufacture of disposable products for personal care and hygiene, medical clothing, and materials for wipes.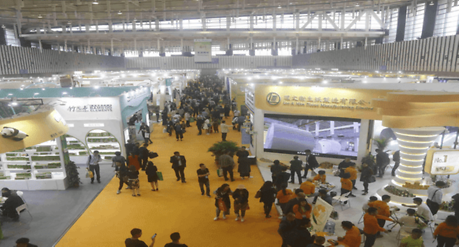 Spunlace technology
Production with hydroentanglement units, commonly known as spunlacing, has been at the heart of nonwovens processing on ANDRITZ machines for many years. Variations of these lines start with great flexibility in web forming, e.g. with the new eXcelle TT card. In hydroentanglement processing, ANDRITZ offers a dedicated selection of high-quality machines for a wide range of material thicknesses with its very popular Jetlace technology, such as JetlaceEssentiel, the ideal configuration for lightweight and ultralight fabrics for baby wipes, household and disinfectant wipes, medical gowns and protective apparel, as well as for hygiene top and back sheets.
ANDRITZ will present all of its spunlace line variations for numerous products. Both synthetic and natural fibers can be processed on ANDRITZ spunlace lines, and the latter can be used to produce biodegradable, semi-finished products as a base material, e.g. for care wipes.
However, the visitors' focus will also lie primarily on production efficiency in terms of energy and water savings. Based on ANDRITZ's many years of experience in working together with customers and using a wide variety of configurations, the ANDRITZ spunlace lines are trimmed for maximum efficiency to minimize operating costs.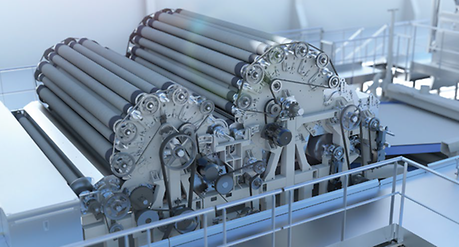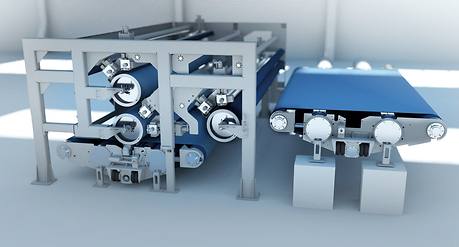 Wetlace technology and Wetlace CP
The ANDRITZ Wetlace™ technology provides customers with excellent web uniformity. It blends the web on the inclined wire and bonds it mechanically in the hydroentanglement unit. This innovative process gives you superior web uniformity and product quality.
Hygiene products that are wetlace-based are fully biodegradable, in compliance with environmental protection needs, and an unbeatable alternative to conventional spunlace products. ANDRITZ Wetlace is predestined for the production of water-soluble wipes, e.g. for baby or skin care.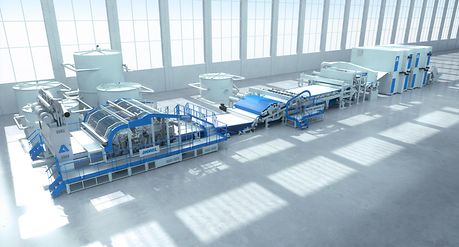 For two-layer biodegradable wipes production, ANDRITZ will present its neXline Wetlace CP, which is a high-end, hybrid solution including drylaid and wetlaid processing, at CIDPEX. The high quality of these wipes is due to the sophisticated stock preparation and forming technology, among other things.
The fibers used are added to the forming process in an optimal mixing ratio to ensure the highest possible distribution and to adapt to best advantage to the material to be produced.
Spunbond technology
Spunbond finishing solutions for the production of hygiene product core components and disposables for medical use will also be a focus at the ANDRITZ booth during CIDPEX.
ANDRITZ will not only be presenting its calender portfolio, with processing speeds from 450 up to 1300 m/min, but also its complete finishing solutions with Spunjet technology, combining thermal bonding and hydroentanglement for more bulkiness, increased softness, and improved absorption.
ANDRITZ solutions for refining spunbond nonwovens  include processes such as embossing, compacting, lamination, or perforation. In other words, a multitude of possibilities that are well worth discovering.
Whether hygiene or medical, household or technical – the nonwovens products that can be provided with ANDRITZ finishing solutions are manifold. Their outstanding properties require excellent engineering in a market that is growing and changing all the time.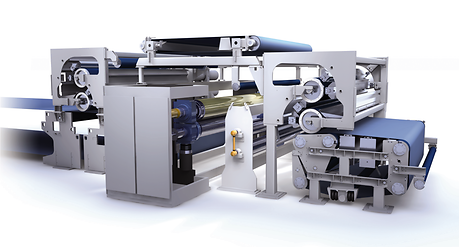 Air-through bonding technology
Another ANDRITZ technology to be presented at CIDPEX for the production of components for hygiene products is air-through bonding (or through-air bonding).
A key feature of this manufacturing process is the fusion of bi- or multi-component fibers in a heating process. The material produced by this process is characterized not only by bulkiness, softness, extensibility and breathability, but also by high tensile strength – all properties that are important, for example in the production of diapers.