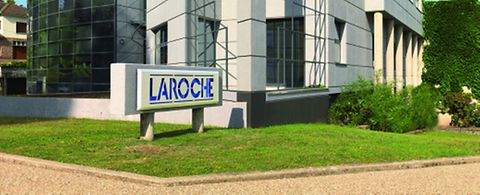 Welcome to the family: ANDRITZ Laroche
ANDRITZ and the french pioneer in nonwovens technologies become one
As already announced in the according press release and LinkedIn post on December 4 last year, machine manufacturer Laroche is joining ANDRITZ. The official acquisition process will be concluded in April 2021.
With Laroche, which has been a very important partner for ANDRITZ in the field of fiber preparation for drylaid nonwovens for over 10 years, ANDRITZ is securing another technology gem that not only fits excellently into the existing lines but also provides a clear added value, for example in the recycling sector.
This new collaboration will result in useful synergy effects that will also benefit customers. For example, joint research and development activities will be further intensified and customer tests in the technical centers will be offered with a wider range of options. Integration of Laroche will also strengthen joint global sales and our service presence.
Presenting ANDRITZ Laroche
There could not be a better time to introduce ANDRITZ Laroche (www.laroche.fr) to you. Laroche S.A. has been a technology partner for the nonwovens industry for more than 60 years, supplying equipment for opening, blending, mixing, and web forming , as well as recycling technology.
Opening/Blending
Numerous manufacturing processes for nonwovens begin with optimum preparation of the fiber bales.
In this field, Laroche offers very accurate opening and blending lines designed to supply a consistent and intimate blend of opened fibers to the web-forming equipment. Reliable, accurate and intimate blends are archived for nonwoven processes.
ANDRITZ Laroche offers versatile equipment for airlay, needlepunch, spunlace, thermobonding and other bonding processes that are used mainly in the automotive, geotextiles, furniture, insulation and filtration sectors, but are also used to produce hygiene products and wipes.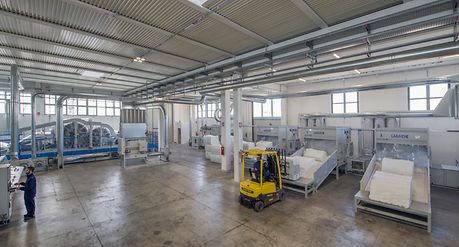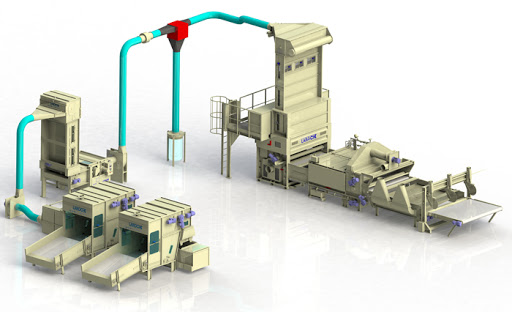 Recycling
In addition, Laroche offers sophisticated solutions for recycling of textile and nonwoven waste, including used clothing, as these recycled fibers can be reused in the production of nonwovens.
Using the sophisticated ripping technology, the waste materials are separated and broken down into their fiber components. The processing capacity is up to 1.5 tons/hour, and the machine itself can have a working width of 1 to 2 meters. The Laroche recycling machines are also offered with the option of a grinding device, metal detector and/or frequency converter for each rip roll.
Furthermore, ANDRITZ Laroche supplies complete textile waste recycling lines, for example the Laroche Cotton Soft processing line for a capacity ranging from 40 kg to 1,000 kg per hour or the Flax Cottonizing Lines processing up to 250 kg per hour and unit.


Airlay
Laroche also has many years of experience with the airlay process for nonwovens, namely with the Laroche Airlay Flexiloft. The airlay technology is offered as a complete line with needlepunch, thermobonding or other bonding methods for numerous applications in the furniture, automotive, bedding, insulation or filtration industries.
The Airlay Flexiloft equipment from Laroche is based on excellent expertise and features a long-lifetime design and low maintenance requirements.