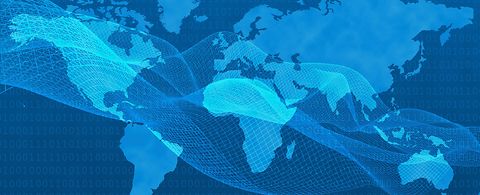 Nonwoven excellence – the right calender for every need
There may be people who think that ANDRITZ invented calender technology. This is not the case. But calenders for the textile or nonwovens industry are part of ANDRITZ's technological DNA, and we have been inspiring customers with innovative products of this kind for many years now.
In addition to its role as a technology driver for ever new requirements and opportunities that have a decisive impact on product diversity, ANDRITZ nonwoven calenders are characterized by a wide range of different models that meet almost every need.
You can choose from this strong portfolio!
It starts with calenders for low or medium production capacities of up to 12,000 tons per year. In the aXcess series, the neXcal compact 450 and 600 are available as well as the neXcal twin aXcess 450 and the twin aXcess 600, a roll width of up to 3,800 mm and production speeds of up to 600 m/min.

Up to a capacity of 30,000 t/year
The neXcal and the neXcal twin are available for capacities of up to 24,000 tons per year. The roll width of these models extends as far as 5,800 mm with a maximum speed of 1,000 meters per minute.
All of the above mentioned models can be found in spunlaid lines as well as in wetlaid or drylaid production processes.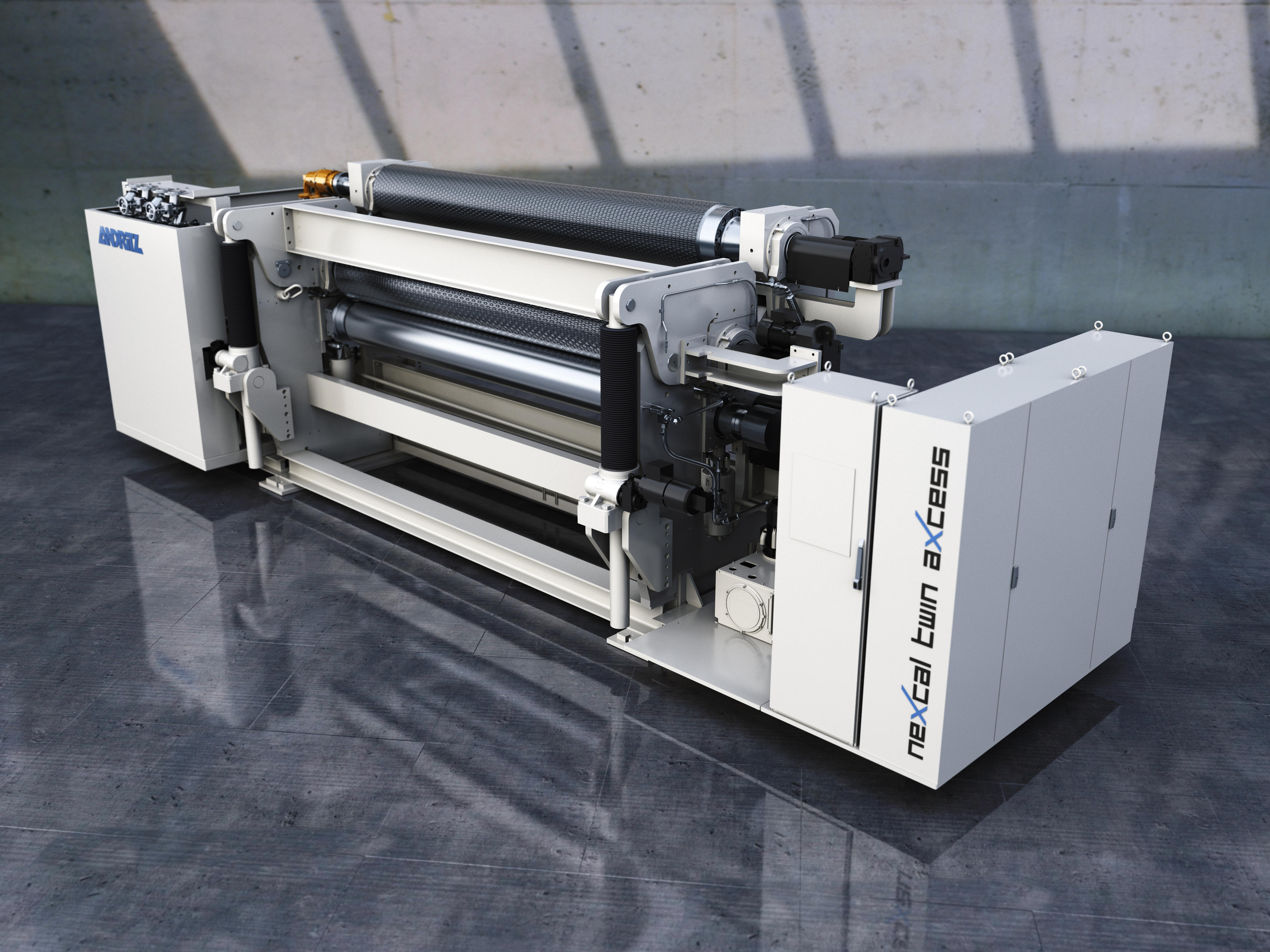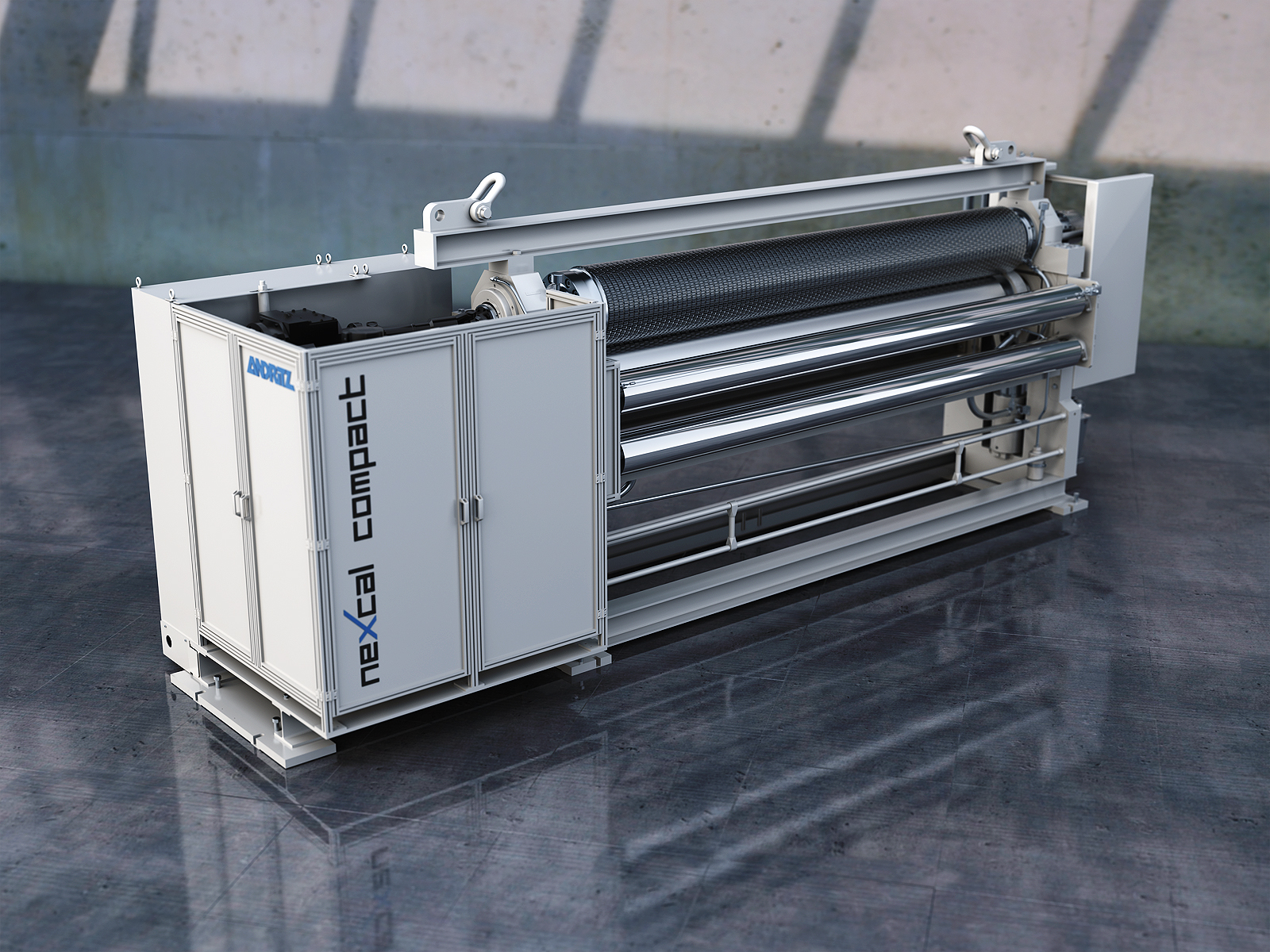 The reference in nonwovens calendering
With an annual production capacity of up to 30,000 tons, the neXcal twin pro is the current flagship of the ANDRITZ nonwoven calenders due to its high speed of 1,300 meters per minute. These high speeds are only used in spunlaid lines, especially in the production of hygiene products.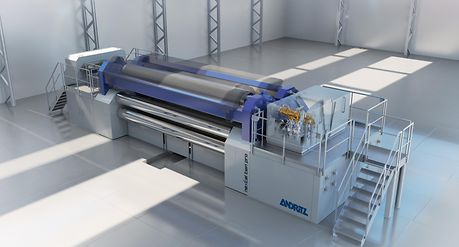 Engineered success at its best
In general, ANDRITZ nonwoven calenders are used for a variety of possible end products. In addition to the hygiene sector mentioned above, e.g. for diapers, products used in medical applications such as masks or protective suits, and much more, there are products in the areas of roofing, geotextiles, filtration, or technical felts that receive their unique product properties with the help of ANDRITZ nonwoven calenders.
But what really makes ANDRITZ calenders so unique is their perfect blend of capability, reproducibililty, reliability, and efficiency. For our customers, minimizing downtime and repair intervals as well as user-friendliness are an absolute must. ANDRITZ is a good choice wherever calenders are to be used in nonwovens production, whether in thermobonding or in final processing such as embossing, compacting, or laminating.