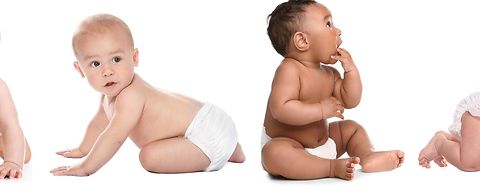 Winning streak in the hygiene business
Disposable products are on the forefront in success of nonwovens globally
Hygiene products are as essential as the machines used to manufacture them are sophisticated.
And with the rise in prosperity and incomes (See also article "Making the world cleaner"), the demand for hygiene products is constantly increasing. For operators and suppliers in the hygiene industry, this means an above-average return on investment and a high level of investment security. On the other hand, high efficiency is required in order to be economically successful in the production of nonwoven goods for a wide range of disposable products, such as wipes, diaper materials, protective clothing, cosmetic products or products for adult hygiene.
Invests in the hygiene business is a wise decision
And sometimes it is only a question of being prepared for the challenges of our times.
With ANDRITZ as technology supplier for sophisticated solutions in the spunlace and wetlaid sectors as well as in the finishing of spunlaid materials plus converting lines for hygiene products, customers certainly are well equipped to meet these challenges.
The increased demand is clearly visible, for example in the wipes sector. And here, of course, the demand is for wipes with antibacterial content for disinfection purposes in particular (See also article "Disinfection wipes").
With its hydroentanglement lines for spunlace production, ANDRITZ offers complete solutions from opening and blending to carding, hydroentanglement units, dryers, and winders. (Link to Spunlace main page).
With the new neXline CP (carded pulp) and CPC (carded pulp carded) lines, also for the production of biodegradable materials, a range of new production opportunities are open to you. neXline CP and CPC is the technological fusion of wetlaid and drylaid technology within one production line that uses natural fibers to produce plastic-free wipes with unique properties, but above all impresses with cost efficiency, flexibility and reliability.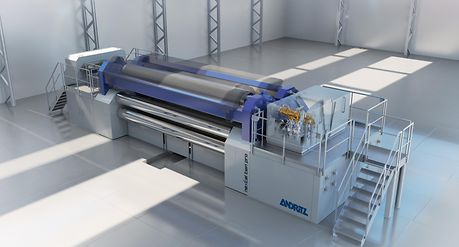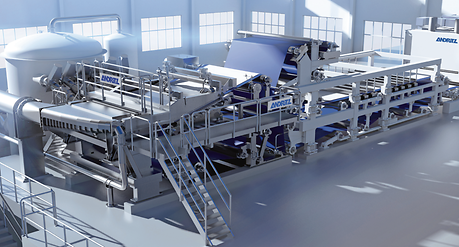 ANDRITZ WetlaceTM -technology has successfully established itself in the field of dispersible and biodegradable wipes. Due to its unique forming solution, optimum distribution of the fibers is achieved, resulting in high product quality and low waste.

As part of spunbond systems for material finishing, ANDRITZ's nonwoven calenders are definitely worth a mention. With speeds of 450, 600, and 800 meters per minute in the compact range and 1000 and 1300 meters in the high-speed range, these calenders offer maximum technological maturity, innovative details, and maximum user-friendliness.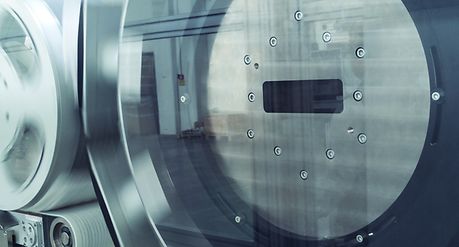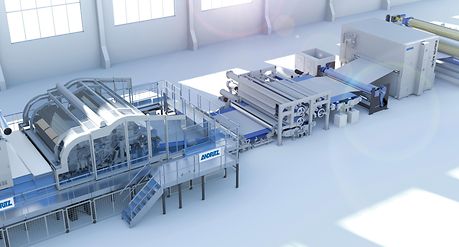 Versatile solution offers as adaptation to the wishes of the customer
Of course, the nonwoven calenders can also be integrated into other production lines, such as a wetlaid line if thermobonding is additionally required, or spunlace and needlepunch processes.
All these different solutions make ANDRITZ a very reliable partner for suppliers to the hygiene industry and, due to the extensive test facilities >Link Test Center<, also a competent partner for product development.

However, when it comes to efficiency, modern machine systems today can no longer do without the use of highly developed networking solutions. Every ANDRITZ machine and every complete solution can optionally be equipped with elements of ANDRITZ's own IIOT solution Metris. All machine elements are already prepared for this, so retrofitting is highly recommended.
Read about the success story with our customer Sapro to find out why IIoT solutions for increasing efficiency in nonwoven production make sense. To Sapro article