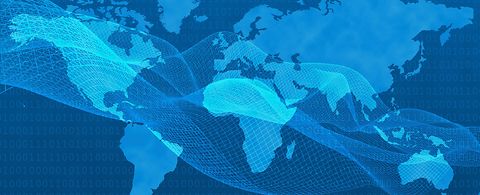 New ANDRITZ teXcal calender - Flying high for the production of technical textiles
The new ANDRITZ textile calender, which forms part of the renowned teXcal family, fits seamlessly into the successful tradition of innovative calender technologies from ANDRITZ.
In addition to its excellent product properties, it meets the demanding requirements of customers in the textile industry for state-of-the-art production technologies.
This includes a high degree of automation, which helps to avoid manual intervention, enables the reproduction of certain effects independently of the skills of the operating personnel, and allows communication with internal and external databases (IIoT) and with their setting and process values.
Besides the safety aspects, the ANDRITZ development engineers also paid special attention to other features providing operator-friendly handling, for example an ergonomically arranged machine set-up and a lighting concept for an optimum overview of the machine status and also the material quality.
The new ANDRITZ textile calender has the following basic features as standard:
·        Fabric width up to 3600 mm, minimum fabric width 1200 mm
·        Line load range 40–400 N/mm
·        Production speed: up to 40 m per minute (depending on the fabric weight)
In addition to the numerous special features, the innovative safety concept of the calender is well worth mentioning: If the fabric is fed to the nip by a height-adjustable fabric web guide (e.g. spreader roll with downstream guide roll), mechanical protection prevents the operator from accessing the machine's danger zone. Nevertheless, the fabric run is always clearly visible, especially in the nip area.
Moreover, the roll system includes various properties especially to meet the requirements of processing technical textiles. For example, the piston-supported system roll, which can control the specific application of pressure to individual zones, ensures that the material is absolutely flat, of highest quality, and has optimum air permeability.
All this and more is made possible by the flexible roll, which thus forms the heart of this new, innovative textile calender designed by ANDRITZ.
Ask your personal ANDRITZ contact for a meeting to learn more about the new teXcal calender.