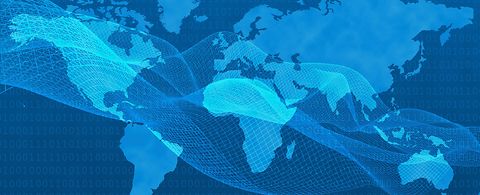 ANDRITZ spunlace technology - There's more to it than just wipes!
When we talk about manufacturing products with spunlace materials, we are usually talking about wipes. And the wipes market still accounts for the major part of end uses in spunlace nonwovens. But beyond this horizon, there is much more to discover about spunlace and what product worlds it can open up above and beyond wipes.
In general, spunlace fabrics offer product attributes like softness and bulk, as well as absorptive capacity, which are essential for a huge range of end products.
And these end products and markets are driven by one big issue: Decreasing the weight per square meter without reducing end use product properties.
ANDRITZ provides direct eXcelle card technologies and Jetlace hydroentanglement that can more than fulfill these challenges. The spunlace roll goods weigh no more than 25 grams per square meter, and the web uniformity is of excellent quality.
These are ideal conditions for the production of hygiene products, e.g. for back sheets in the production of either baby or adult diapers.
For other end products, such cosmetic applications e.g. face masks, generated by the drylaid, crosslapped web forming process, ANDRITZ offers an isotropic substrate in the range of 30 to 40 grams per square meter.
ANDRITZ has already delivered several lines serving these applications in recent years.
Beyond the hygiene sector – in fact wherever nonwoven lightweight products are in demand, the manufacturer can achieve excellent product results on the basis of the sophisticated ANDRITZ technology. In its own technology center in Montbonnot, France, ANDRITZ continuously tests new ideas together with customers and its development experts.
In addition, the complete solutions offered by ANDRITZ also provide the opportunity to process other fibers, for example natural fibers like cotton. Processing of natural fibers, in particular, follows the trend of using natural and thus renewable raw materials in production.
Find out about the opportunities provided by ANDRITZ spunlace by discovering the unique technology that opens up many more product ideas.