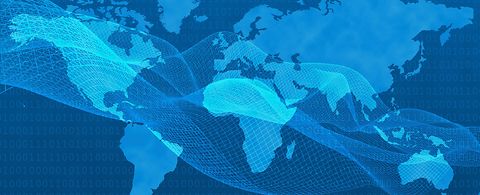 ProWid – Web profiling for remarkable material savings
ANDRITZ engineers are driven by a fundamental ambition to make something good even better. With the ProWid solution for needlepunch systems, this ambition has once again been rewarded. For customers, ProWid means a valuable contribution to material savings and, therefore, also to cost savings.
 ANDRITZ Nonwoven offers the ProWid control system for its needlepunch lines. This add-on regulates the card web weight before the web enters the crosslapper in order to lay a fiber mat with lighter edges. It thus anticipates later fabric deformation caused by the bonding process. The CV percentage is generally improved by a factor of 2, in particular when the CV is in excess of 3% without the ProWid system.
The card delivery speed is kept constant, while the crosslapper infeed speed may be increased by 50% to stretch the card web, depending on the fabric weight profiling requirement. By means of anticipation, the card web delivery speed is then reduced to enable the card web to be stretched whenever required.
ProWid can be delivered with an individual ANDRITZ crosslapper to enhance performance in existing carding lines or with new ANDRITZ needlepunch aXcess lines. 
Needlepunch producers can gain important benefits thanks to ProWid with high production speed, fabric evenness and, of course, fiber savings. And fiber savings mean a material cost reduction from which the manufacturer benefits directly.
ANDRITZ Nonwoven has already installed several ProWid-systems successfully in North America and Europe, and feedback from the customers confirms the positive results obtained in numerous test procedures.