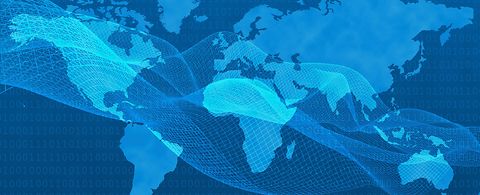 New 24/7 service as of January 2020
ANDRITZ offers new service opportunities for all customers
As a globally active partner of the nonwovens industry, smooth support around-the-clock is essential.
Many of our customers run their ANDRITZ machines in multiple shifts, and we want to be at your side in real-time and not cause unnecessary delays.

New global service number
Our goal is to ensure that you maintain a fast, fair, profitable, and sustained return on your investment in a partnership with us that provides you with long-term value during and also after the warranty period.
Our new global hotline number will be available as from January 2020: 
+33 426 700 500 (internationally English language)
You can contact us there, no matter what type of ANDRITZ nonwoven technology you use: Needlepunch, Spunlace, Nonwoven and Textile Calenders, Wetlaid or Air-Through-Bonding.
Of course, you can also dial one of the usual regional service numbers:
For ANDRITZ Wetlaid and Nonwoven/Textile Calendering: +49.2151.34.3032
For ANDRITZ Needlepunch: +33 426 700 500
For ANDRITZ Spunlace and Air-Through Bonding: +33 426 700 500
For American customers (all technologies): +1.864.494.3636
For Chinese customers (all technologies): +86.400.828.3881


Our dedicated teams of experts supervised by our customer care specialists located in all nonwoven service locations, are ready to support you concerning mechanical, electrical and process expertise.

We look forward to introducing this service and to receiving your inquiries in order to resolve any issues as quickly as possible to your fullest satisfaction.