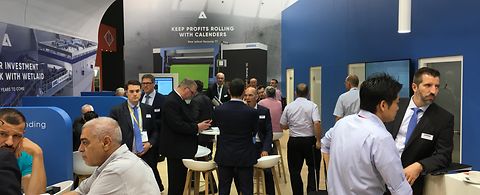 Trade show overview 2021
Meet the team next year on several events, trade fairs and symposia
After the poor trade fair year in 2020, we hope that 2021 will see a return to the successful trade fairs of previous years.
Six trade fairs plus conferences and symposia are on the agenda for 2021, and ANDRITZ Nonwoven will present its technological diversity for the nonwovens and textiles industry at all these events – of course with different focuses.
You can meet the team at the following events – in chronological order:















You can also meet ANDRITZ Nonwoven at the following events in 2021: World of Wipes in Atlanta from July 12 to 15, Vliesstofftage Hof in Hof, Germany, from November 10 to 11, and at the 2021 EDANA Outlook conferences  in Lisbon, Portugal, from April 21 to 23 and in Singapore from November 17 to 18.

Please also visit our trade fair focus pages in the near future, where we will be revealing details of the content of our trade fair presentations – from the stand design to the exhibition focus.