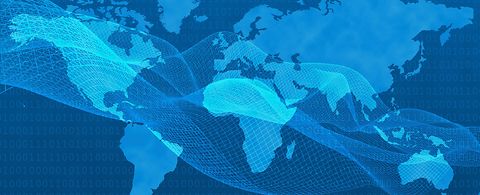 Rise to the occasion - opportunities in the adult hygiene market
While more and more people are getting older and older, not only in the western hemisphere, ANDRITZ Diatec has foreseen the potential of this demographic change and also focused their technology to specialize in this growing market of  hygiene products, especially adult incontincence end products.
The ANDRITZ Diatec adult lineup consists of specific platforms for the production of adult diapers, shaped pads, adult pull-ups, and underpads. Each product is suitable for different speeds and is customizable to meet the demands of customers in terms of technology solutions, high performance, and special features.
With the growing interest in the adult incontinence market, ANDRITZ Diatec is focused on developing solutions that respond to the demand for new products, with better fit and wearability. When it comes to adult incontinence machinery features, the key elements are high flexibility in terms of different product structures and sizes, prioritizing efficiency and waste levels. 
Such technologies as the double SAP (Super Absorbent Polymer) dosing system, ultrasonically welded waistband and product edges, and glue-free technology are available on machinery for adult incontinence products.
All machines are equipped with a visual inspection and data collection system to optimize the machine process. The quick size change allows machine downtime to be reduced, thus optimizing productivity. In addition, machines are compatible with future upgrades and retrofits.
Raw material saving is another key point in the manufacturing process for adult diapers. ANDRITZ Diatec offers different zero-waste cut solutions on either symmetrical or asymmetrical side panels to save expensive raw material and thus reduce the cost of the final product.
Comfort and wearability are key elements in light incontinence products as well, and our machines with foam applicator are specifically designed for this purpose.
In addition, ANDRITZ Diatec machine technology achieves a remarkable optimum in resolving the conflict between production speed and production quality and is the absolute industry reference in this context.
Meet our converting experts of ANDRITZ Diatec at the IDEA show 2019 at booth 1412 and register for a meeting. Visit also the company's web platform at www.diatec.it.