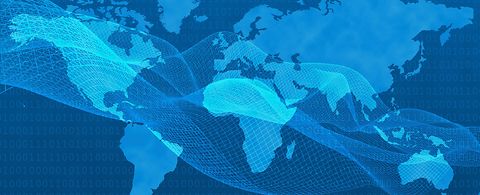 Air-through bonding - The warm breeze for hygiene products
Air-through bonding is a type of thermal bonding that involves the application of heated air to the surface of the fibers. During the process, heated air flows through the nonwoven material. Nonwoven materials created by the air-through bonding process have the characteristics of being more bulky and softer, and they are open, breathable, extensible and strong for various end uses.
Their main end uses requiring exactly these features are topsheets, backsheets and ADLs for baby diapers, femcare and adult incontinence products.
With its air-through bonding techniques, ANDRITZ offers a technologically mature solution that individually adapts the line layout to the needs of its customers. ANDRITZ's ATB solution also has additional features. During development, great importance was attached to reducing the oven's total energy requirement since the ATB process itself requires only a small amount of heat for bonding the fibers. The air-through bonding process based on drylaid systems uses ANDRITZ cards, which are among the best on the market. 
Another big benefit: You can test ANDRITZ air-through bonding for your product ideas at the CETI (European Center for Innovative Textiles) in Tourcoing, France. Visit www.ceti.com and request information material. Read more about CETI in the latest issue of ANDRITZ's customer magazine SPECTRUM.
The ANDRITZ philosophy of providing customers with everything from a single source and offering turnkey solutions also applies, of course, to ANDRITZ air-through bonding lines. Moreover, this technology includes a comprehensive service and support portfolio that is designed to keep any downtime as low as possible and significantly extend the life cycle of the equipment.