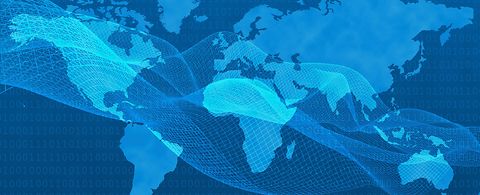 ANDRITZ neXcal twin pro – for higher productivity and customer success
The design and development of the new nonwoven calender from the ANDRITZ neXcal series focused on improving productivity, efficiency, and flexibility in production operations. In this way, ANDRITZ wants to support the customers in continuing to meet the increasing market requirements.                                                                      
In order to guarantee these improvements, the neXcal twin pro comes up with some innovations that are currently unique on the market in this particular form. For example, the neXcal twin pro offers the possibility of a roll change during operation. This saves a much more complex stop of the entire spunlaid line. This continuously bonding means that the customer saves time and benefits directly from an increase in productivity.

Furthermore, for future-oriented, high-end nonwovens production, production capacities were increased by adjusting the design limits. The new production speed is 1300 m/min with three different roll widths up to 6000 mm. The higher operating speed extends the limits of the production capacity and at the same time creates more flexibility to adapt the operation to the desired capacities.

Using the generic term Clean Machine Concept CMC, additional measures have been implemented to prevent contamination of the fabric with fibers, dust and oil, and these measures reduce the time required for manual cleaning. And any avoidance of manual intervention reduces the risk of accidents or incorrect handling.
The neXcal twin pro, probably the world's most innovative calender technology at the moment, will be also equipped with additional sensors for monitoring and recording operating parameters. These features certainly reduce downtimes and thus prevent the loss of precious production time.
Another innovation is the new drive concept for the engraving rolls. The Hot S-Roll and the cooling rolls are directly driven in order to withstand the increased speeds. A modified protective cover for top and bottom rolls are now part of the standard equipment.
All in all, the neXcal twin pro is a product geared to the increased needs of producers with regard to higher capacities, an increase in flexibility, and consistently high quality standards for the materials produced.
Soon you will find more details on the neXcal twin pro here on our website. If you have any questions in the meantime, please contact us at nonwoven@andritz.com. The neXcal twin pro is also a focus at the IDEA show, booth 1412.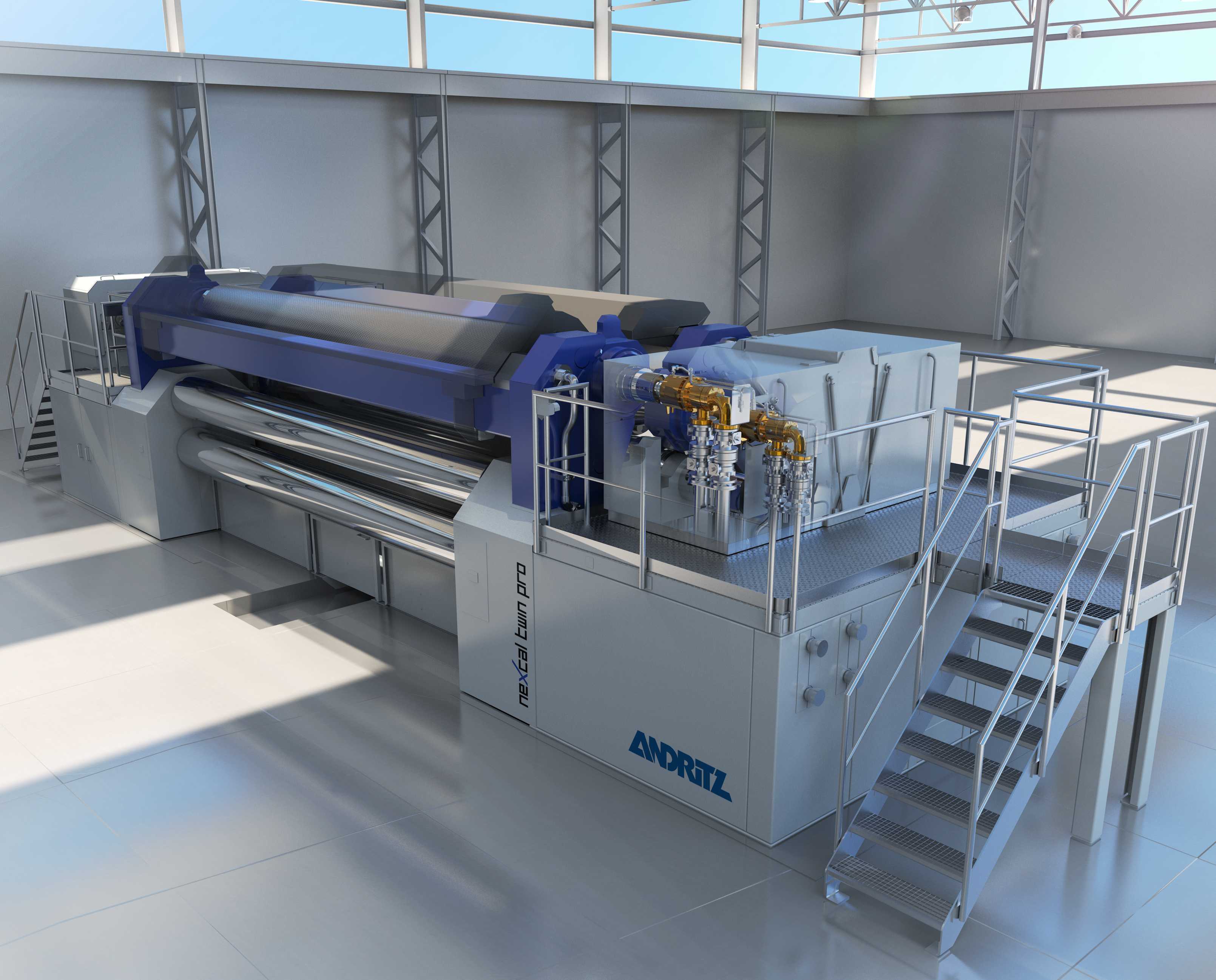 One of many new features of the ANDRITZ neXcal twin pro. Continuously bonding for permanent spinning during roll change: