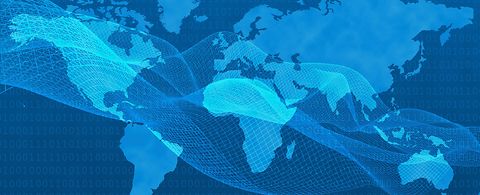 Making more out of spunlaid - ANDRITZ Spunjet technology
Depending on the end product, ANDRITZ offers alternative solutions for bonding and finishing, summarized in the ANDRITZ Spunjet concept, a word combination from Spunlaid and Jetlace technology and which can be translated as combining the strength of spunlaid with the softness of spunlace.
The background behind development of the Spunjet technology is the desire for a new generation of nonwovens with even better properties in terms of bulkiness, softness, drape, and tensile strength.
With regard to the configuration of the bonding and finishing concept, ANDRITZ Spunjet technology offers three main options: Spunjet Bond, Spunjet Soft and Spunjet Splittable.
Spunjet Bond is an inline hydroentanglement process using spunlaid filaments which is ideal for producing nonwovens rolls, for e.g. packaging, slipcover or agricultural materials.
Spunjet Splittable performs the splitting of spunlaid bi-component filaments by the hydroentanglement unit, which can open new business opportunities in technical fabrics such as technical wipes, headliners for automotive or high-tech filtration.
Finally, Spunjet Soft is the combination of thermal calender bonding and hydroentanglement. It is perfectly designed for the spunlaid process in terms of speed and runnability. The hydroentanglement system can also be implemented on existing spunbond lines, matching the operating speed of the most recent multi-beam spunbond machines. Various end uses in the hygiene sector are suitable for ANDRITZ Spunjet Soft. The greatest benefit of using an additional hydroentanglement unit is something you can feel and see: More softness and more volume of the diaper fabric.
Read more about ANDRITZ Spunjet technology or visit us at the IDEA show, booth 1412