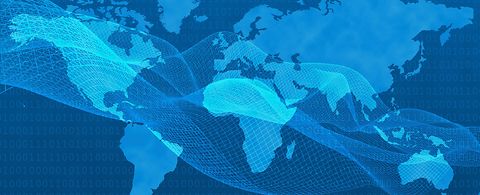 Excellence in needlepunch – want two examples?
A major step in processing of heavy products – new ANDRITZ pre-cylinder tacker PA3000
Higher production capacities and a reduction in the weight of the materials produced are constant market demands on the part of producers who rely on ANDRITZ needlepunch technology. There are plenty of examples where the use of needle-punched nonwoven materials, which are lighter in weight but just as robust and durable, seems very wise – materials for the automotive industry, for example, where a steady decrease in weight leads to a reduction in energy consumption.
The new ANDRITZ PA3000 is an optimized cylinder pre-needleloom that offers greater speeds and widths and has been specially developed for lighter webs. There is no friction between the web and the rolls, and there are no issues with the visual appearance.
With a working width of 6.75 m, an advancing speed of up to 18 m/min and a needling density up to 8 st./cm², the new PA3000 pre-cylinder tacker meets the expectations of the above mentioned market.
You benefit from higher production speed, an enhanced visual aspect, operator-friendly design and low maintenance. The PA3000 is also equipped with a stronger carbon fiber mobile beam to limit the flexion and deal with the higher stroke speed and length.
Find out more about the new PA3000 from your ANDRITZ sales manager or soon on the needlepunch page of our web site.
Production of velour materials with ANDRITZ needlepunch technology

Velours is the French word for velvet (although these are different materials) and the very sound of the word promises a pleasant soft and warm feeling on the skin. This comfortable feeling and the incredible robustness of velour materials are probably the reasons for the wide variety of end uses and applications.
One of the big markets for this product is automobile interiors. And when it comes to automotive, ANDRITZ offers you fully engineered, turnkey solutions by integrating the right equipment from ANDRITZ and its core partners. Watch our video, directly from our research and test center at ANDRITZ Asselin-Thibeau, and learn more about the production of high-quality velour materials for further processing in the automotive industry: