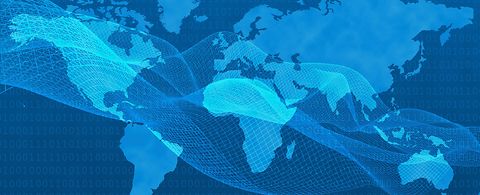 ANDRITZ Service is an integral part of our products
Supporting your production by a wide service portfolio
The term Product Life-Cycle Management (PLM) defines the integration of different kinds of activities from the technical, organizational and managerial point of view, which are performed by engineering staff throughout the lifecycle of industrial products.

This cycle covers the concept, development and design of the product, together with planning of the manufacturing process and supply chain, up to final disposal/recycling of the product itself. And service is an integral part of this Product Lifecycle Management.
The quality of the service is reflected in the loyalty of the customer. And good service quality, in turn, can only be achieved through proximity to the customer and his goals. ANDRITZ also defines its service concept as something that covers the entire life cycle of the product – beyond warranty periods.
In addition to hotline support, on-site service, and remote maintenance, this ANDRITZ service includes the supply of spare parts and upgrade equipment.
ANDRITZ service covers the entire product lifecycle 
In the future, these individual service components will have to be conceptually coordinated and tailor-made for each individual customer in such a way that each ANDRITZ plant and machine can achieve optimum performance over its life cycle.
In order to achieve these sometimes complex tasks, the service team of ANDRITZ Nonwoven increasingly relies on digital automation processes with the help of its own ANDRITZ solution – Metris. At the upcoming trade shows in 2020, we would be pleased to present some details of this new global concept, which has one main goal: Always be there when you need us!