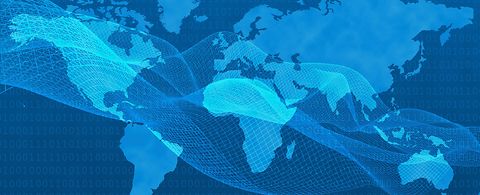 Benefit from meeting the team – Techtextil 2019 & ITMA 2019
In the first half of 2019, there are still two big events to come in our industry: Techtextil in Frankfurt from May 14 to 17, and a good month later the central industry event ITMA at this year's venue Barcelona from June 20 to 26.
At both events, ANDRITZ awaits you with exciting technology topics that can make your production processes even more efficient as well as smoother and more profitable.
In addition to informative meetings and discussions with customers and interested parties, ANDRITZ would like to give all visitors the opportunity to take real added value away with them. Discuss your own individual topic or the challenge ANDRITZ can support you in as a partner with our experts. Please use our trade fair contact form in addition to informing your ANDRITZ contact in our sales team so that we can prepare thoroughly for individual consulting.
The highlights of Techtextil 2019
The highlights at Techtextil include the new ANDRITZ teXcal Raconip TT textile calender, which sets completely new standards in the production of technical textiles and opens up a new dimension in production quality with its features. Wetlaid for glass fibers will also be a main topic. The configuration of this new line contains astonishing further developments that should be of interest to representatives from a variety of industries.
Finally, ANDRITZ needlepunch specialists will present the versatility and unique specification of ANDRITZ needleloom machines focusing on the production of velour materials, the basic material for a wide range of end products.
The highlights of ITMA 2019
At the ITMA in June, ANDRITZ will offer even more space for its needleloom models in the form of an SDV needleloom on industrial scale. In conjunction with the Augmented Reality (AR) application of Metris, visitors to the exhibit will be able to gain extremely practical insights into the combination of a real-life machine, complemented by presentations and animations from virtual space.
ANDRITZ's presence at ITMA will also include another comprehensive presentation of wetlaid technology for glass fiber, supplemented by numerous examples of applications in manufacturing practice.
In general, ANDRITZ will also be dealing extensively with the topic of sustainability. Market trends show that equipment producing identical qualities with decreasing energy and material consumption is clearly on the upswing. This also includes the prospect of manufacturing products that are even more durable and robust or, in the case of disposable products, further developing the aspects of water solubility and environmental compatibility in a customer-oriented way.
Metris as your bridge builder for production, process optimization and service
Both events will also be home to ANDRITZ's cross-technology IIoT solution products from the Metris range. Especially at the ITMA, where a complete, functional SDV needleloom will be a central exhibit, visitors can gain a deep insight into the impressive virtual world of this innovative networking application. With the e-catalogue and the technical documentation, the opportunities in the service and maintenance sectors in particular will be showcased in a combination of presentations and discussion sessions.
In order to make your visit to an ANDRITZ booth even more effective and beneficial, our exhibition team will also include service experts who can advise you on the various segments of our service offering. Particularly in the service segments of maintenance, upgrades and on-site support, the Metris portfolio unfolds a broad range of opportunities that open up new possibilities for customers in terms of efficiency and cost savings.
If you like to schedule a meeting with our team you can do it here.