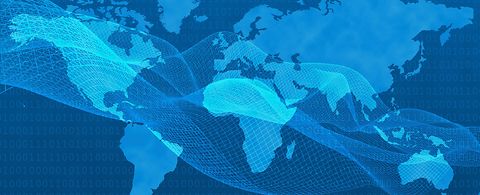 Spunlaid for technical nonwovens – perfected by ANDRITZ technology
The ANDRITZ technology's versatility and adaptability to the different production requirements of customers are a big advantage – both for rapid project planning and for operation of the production lines – due to the smooth compatibility of the individual machines.
In the spunlaid sector, ANDRITZ offers numerous configuration options – depending on the individual requirements – in the bonding and finishing segments, for example for products with specific technical properties such as for floor coverings, automotive interiors, and filtering or civil engineering goods such as geotextiles.
Depending on the desired material properties and the product's fields of application, ANDRITZ technologies are available to the customer in various combinations: calenders, needlelooms and hydroentanglement systems for strengthening and bonding, dryer systems for dehydration, and Kiss-Roll applicators for further refinement of the material.
Bonding is a very important process step in providing materials for technical applications with a specific quality. Hydroentanglement equipment in combination with calenders is predestined for the treatment of filtration products, such as air or water filters. Calenders in combination with needlebonding on needleloom machines are used for the production of materials for the geotextile or roofing industry. Depending on the further specification of the desired material, the lines can have very different configurations.
In particular, the highly successful ANDRITZ Spunjet technology can be used to produce materials for technical applications with unique properties. Spunjet Bond uses an ANDRITZ hydroentanglement unit instead of a calender in the bonding process. This configuration is ideal, for example, for the production of roofing and packaging materials. Spunjet Splittable performs the splitting and hydroentanglement of spunlaid bi-component filaments. This process gives e.g. applications in the filtration industry the desired attributes.
At ANDRITZ, the customer receives everything from a single source. Although each technology is based on a special development, all machines are perfectly matched to each other and can be adapted to the respective requirements of the customer. This opens up a broad spectrum of possible designs for the customer, especially to further improve product properties and try out new and innovative product ideas.
For further information on spunlaid lines for technical products, please refer to our comprehensive brochure. 
At the upcoming trade fairs – Techtextil in Frankfurt and ITMA in Barcelona – our experts will be happy to provide you with more in-depth information on this topic.
Use our event form for planning a meeting with our team.