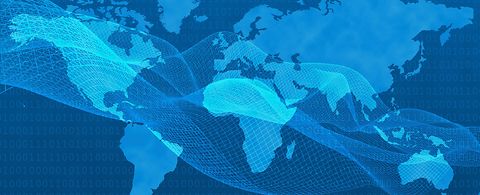 Small production lines make it big time – needlepunch aXcess lines for Yanpai
A further success for ANDRITZ's established aXcess series for the production of needlepunched nonwovens
Founded in 1990, Zhejiang Yanpai Filtration Technology Co. Ltd. is a specialist and pioneer in the development and manufacture of filtration materials.
Yanpai has now placed an order with ANDRITZ for the supply of three needlepunch lines for the Tiantai site.
The proven ANDRITZ needlepunch technology enables Yanpai to achieve high production rates while minimizing downtime. Yanpai also opted for ANDRITZ because the needlepunch competence of ANDRITZ Asselin-Thibeau for the production of filtration materials has been proven many times over, and this wealth of experience is needed in order to go into production with the three new lines quickly and smoothly.

This order confirms the strong market position of ANDRITZ aXcess lines, which were developed especially for small to medium-sized production capacities.

In addition to its compact design, the aXcess series offers a number of obvious advantages: The individual elements have been proven on the market for many years and offer maximum manufacturing quality coupled with high market maturity. Furthermore, the assembly and installation times are significantly shorter than those of their "bigger brothers" in eXcelle technology.
ANDRITZ needlepunch aXcess technology has been specially developed for customers who want fast production success and who can do without extras, but do not want to compromise on premium technology and quality.
The ANDRITZ aXcess line includes opening & blending, card, crosslapper and drafter. You thus get the perfectly matched technology from a single source. The needleloom technology is delivered in collaboration with a certified ANDRITZ partner.