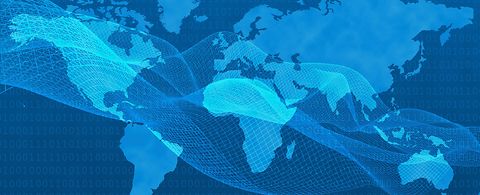 High-end technology from the high mountains
ANDRITZ Perfojet in the alps region enjoys an excellent reputation as a machinery engineering manufacturer and developer for spunlace technology since the 80s
We would like to introduce the ANDRITZ Nonwoven Division step by step, beginning with ANDRITZ Perfojet in France, and continuing with ANDRITZ Asselin-Thibeau, ANDRITZ Küsters in Germany, ANDRITZ Diatec in Italy, ANDRITZ Wuxi in China, and ANDRITZ Spartanburg in the USA.
Montbonnot, home of ANDRITZ Perfojet, is located at the foot of the French Alps near Grenoble, the venue of the 1968 Winter Olympics. So in historical terms, this is a place that is predestined for top performance.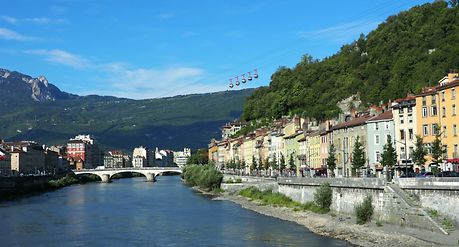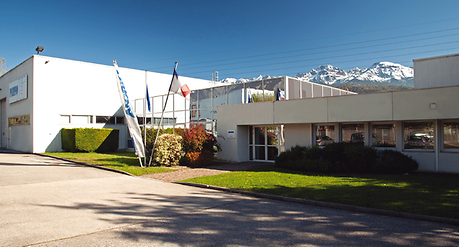 Founded in 1984 by André Vuillaume, the company quickly gained a first-class reputation worldwide in the development of systems for hydroentanglement of nonwovens. The first system was launched in 1985 under the Jetlace brand. At the turn of the millennium, the Rieter industrial group took over, and ten years later the ANDRITZ GROUP acquired this pearl of French engineering.
ANDRITZ Perfojet sells complete lines consisting of openers, carding machines, hydroentanglement systems, conveyors, and dryers for the production of spunlace products such as sanitary towels and cosmetics, as well as products for filtration, for example in automobiles, and disposable products for medical applications. The hydroentanglement systems or dryers are also used in ANDRITZ wetlaid lines or in air-through bonding.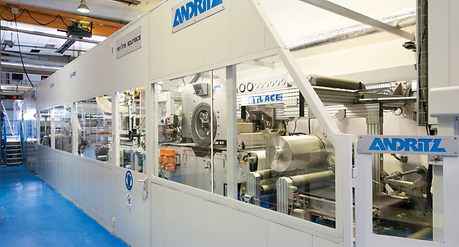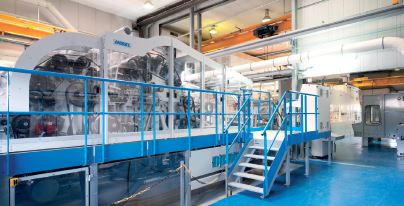 The large number of market applications is only one aspect of ANDRITZ Perfojet's success. More importantly, the technological maturity and smooth compatibility of the individual line elements place our French colleagues among the market leaders in their field with spunlace technology. Around 90 colleagues at the Montbonnot site ensure this success.
If you would like to learn more about ANDRITZ Perfojet, just ask at: perfojet@andritz.com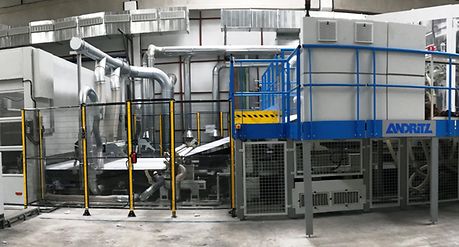 In the next newsletter, you can read "From the mountains to the coast: ANDRITZ Asselin-Thibeau, descendants of the Norman conquerors and today the needlepunch specialists from ANDRITZ".