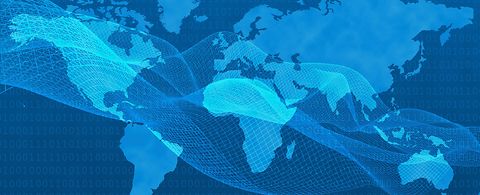 Silent revolution in roll sleeve technology
ANDRITZ has many years of expertise in the development of highly innovative rolls for their textile calenders.
At ANDRITZ Küsters, the ANDRITZ affiliate in Krefeld responsible for this product, there is a very good reason for this technology being referred to as part of the DNA of ANDRITZ: The roll covering plays a decisive role in innovative roll technology.

With the Racoflex Plus coating for textile calenders, the processing quality of the textile material is even better, both visibly and to the touch. The special composite sleeve is made of a homogeneous composite material that provides excellent flexibility and outstanding bending properties. A very smooth surface ensures high compression and gloss development in the fabric web.