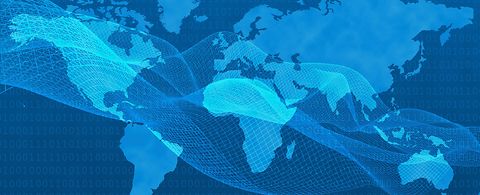 And the winner is … ANDRITZ wetlaid technology for the production of glass fiber mats
Wetlaid technology is one of the core competencies in ANDRITZ Nonwoven's portfolio.
The great advantage of the wetlaid process for nonwoven materials is the incredibly gentle treatment of the fibers in water.
This process is indispensable when glass material is used as a fiber compound because glass fibers require very gentle handling.
When Saint-Gobain ordered a wetlaid plant for the production of glass fiber mats, ANDRITZ not only achieved a great sales success. This order also demonstrates that, despite remarkable competition, the better technology always prevails in the end. An absolutely decisive success factor for ANDRITZ is the double diffuser technology, which significantly improves distribution of the glass fibers, resulting in optimum homogeneity of the glass fiber products during further processing. In the end, greater homogeneity also means less material waste and thus an active contribution towards conservation of resources as well as cost savings.
ANDRITZ offers its wetlaid equipment for glass fiber technology as a complete line: From stock preparation and water treatment system to the former, from the binder application system to the dryer and the winder.
For all process steps, ANDRITZ impresses with its cutting-edge technology. The curtain coater technology designed by ANDRITZ ensures particularly uniform application of the binding medium, as well as providing efficient distribution and avoiding any waste of the binding components.
In the drying process afterwards, ANDRITZ dryers are already among the most popular machines in the broad nonwovens processing sector due to their high energy efficiency.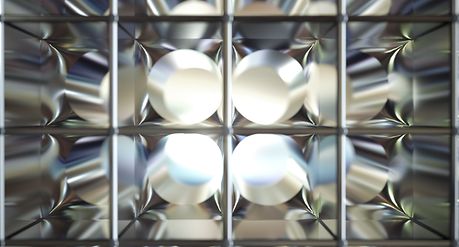 End products containing glass fiber components, for example to reinforce roofing materials, for wall and ceiling coverings, for geotextiles or many other composite materials, have a number of unique advantages. The most important is that glass fiber production is relatively inexpensive compared to carbon or aramid fibers for example.
Furthermore, glass fibers are stainless, non-flammable, have good insulating properties, high tensile strength, and are biologically harmless as well as relatively easy to recycle.
It is not without good reason that the market for end products with glass fiber mats as a composite component is growing rapidly.
If you would like to learn more about the production of glass fiber materials, please write to us at: kuesters@andritz.com