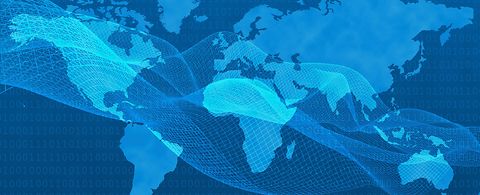 Get the balance right – perfected technology meets ecological demands
One of the great advantages that ANDRITZ customers perceive about the company is the enormous innovative power with which new fields of technology are conquered and developed in a market-oriented and consistent manner – providing the market with the best possible technology solutions and with synergy effects that also help to protect the environment.
Flushable wipes made with ANDRITZ Wetlace™ solutions are an example of precisely this, where high-end-technology meets the latest requirements for more environmental protection.
ANDRITZ Wetlace is future oriented
Conventional spunlacing – carding and hydroentanglement – can provide wipes with high tensile strength and softness. However, the spunlace fiber lengths create entanglements that are difficult to open up again when flushed. Wipes produced with the spunlace process are only flushable in size and are neither dispersible nor biodegradable. This mean that these wipes can easily block the sewage system.
The ANDRITZ Wetlace™ technology is an ideal process for the production of flushable/dispersible wipes from 100% biodegradable natural or renewable raw materials without chemical binders. In addition, fabrics produced using this innovative process comply with the latest EDANA/INDA flushability standards, passing all seven tests according to the new guidelines.Biodegradability is an active contribution to environmental protection.
Biodegradability is an active contribution to environmental protection 
The ANDRITZ Wetlace™ technology combines wetlaid inclined wire forming and hydroentanglement. The fiber processing during stock preparation, fiber laying during wet forming, and mechanical bonding with hydroentanglement have been perfectly designed to optimize the wet strength of wipes during use and fast disintegration when flushed. Moreover, the ANDRITZ Wetlace™ technology has the added benefit of using a blend of fibers (wood pulp and short-cut cellulosic staple fibers) without chemical additives or binders so that they are completely biodegradable.