ANDRITZ at INDEX20™ in 2021
ANDRITZ will participate with 200 sqm at one of the biggest trade show events in nonwovens at Palexpo, Geneva, Switzerland
INDEX™, postponed from 2020 to October 19-22, 2021, is one of the largest global meeting place for the nonwovens market. Taking place once every three years, it is a unique opportunity to explore the industry's latest innovations and connect with like-minded professionals.
ANDRITZ will present its technologies and processes for the hygiene, filtration, geotextile, civil engineering, and medical industries in their entirety. 
A particular focus will be on ANDRITZ Diatec, whose unique production lines for personal baby and adult hygiene products ideally complement ANDRITZ production lines in the spunlace, spunbond, and air-through bonding sectors.
Metatopic will continue to be the elimination of plastic content in hygiene end products. ANDRITZ is already a leader in this field with its wetlace technology for wipes.
You will find ANDRITZ at booth 2114. Latest family member, ANDRITZ Laroche, joined our division in spring 2021, can be found at booth 2080.
Get your free ticket!
Note the code from your technology area and register here. (If you are not sure for your technology area, take any code)
| | |
| --- | --- |
| Spunlaid | 8W462V |
| Wetlaid | 8W462V |
| Needlepunch | S8285X |
| Spunlace | HE289N |
| Hygiene Converting | MJ253N |
| Airlay & Recycling | 8H435W |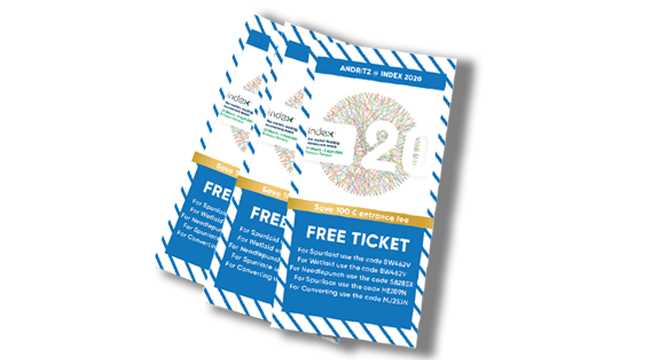 Where you will find ANDRITZ at INDEX 2020:
Plastic free future & presence - based on ANDRITZ Wetlaid technology
A further focus is the production of plastic-free or plastic-reduced nonwoven end products, and the worldwide reduction of plastic waste is one of the major global challenges of the future in addition to climate change.
With its sophisticated Wetlace™ technology, ANDRITZ is already able to offer complete lines for the production of wipes that dissolve after use and are biodegradable.
Wetlace CP and Spunlace technology will also be in the focus for the meta trend of biodegradable hygiene products.
More than 13,000 visitors from over 100 countries are expected at INDEX 2021, where the organizers have become accustomed to setting new records for the number of visitors.
More highlights from ANDRITZ 
Of course you can expect further highlights on stand 2114 at INDEX. For example, we will be presenting our new nonwoven compact calenders for higher production speeds. In our technology areas for needlepunch and spunlace, we will be showing, among other things, new extensions that significantly optimize production processes, save resources and in some cases offer your production enormous cost advantages.  At the same time, we optimize the quality of the materials produced. For example ANDRITZ neXecodry or ANDRITZ ProWin™.
You can also find out what other advantages our technologies for spunlace, spunbond, needlepunch, wetlaid and converting can offer you - including a comprehensive service package.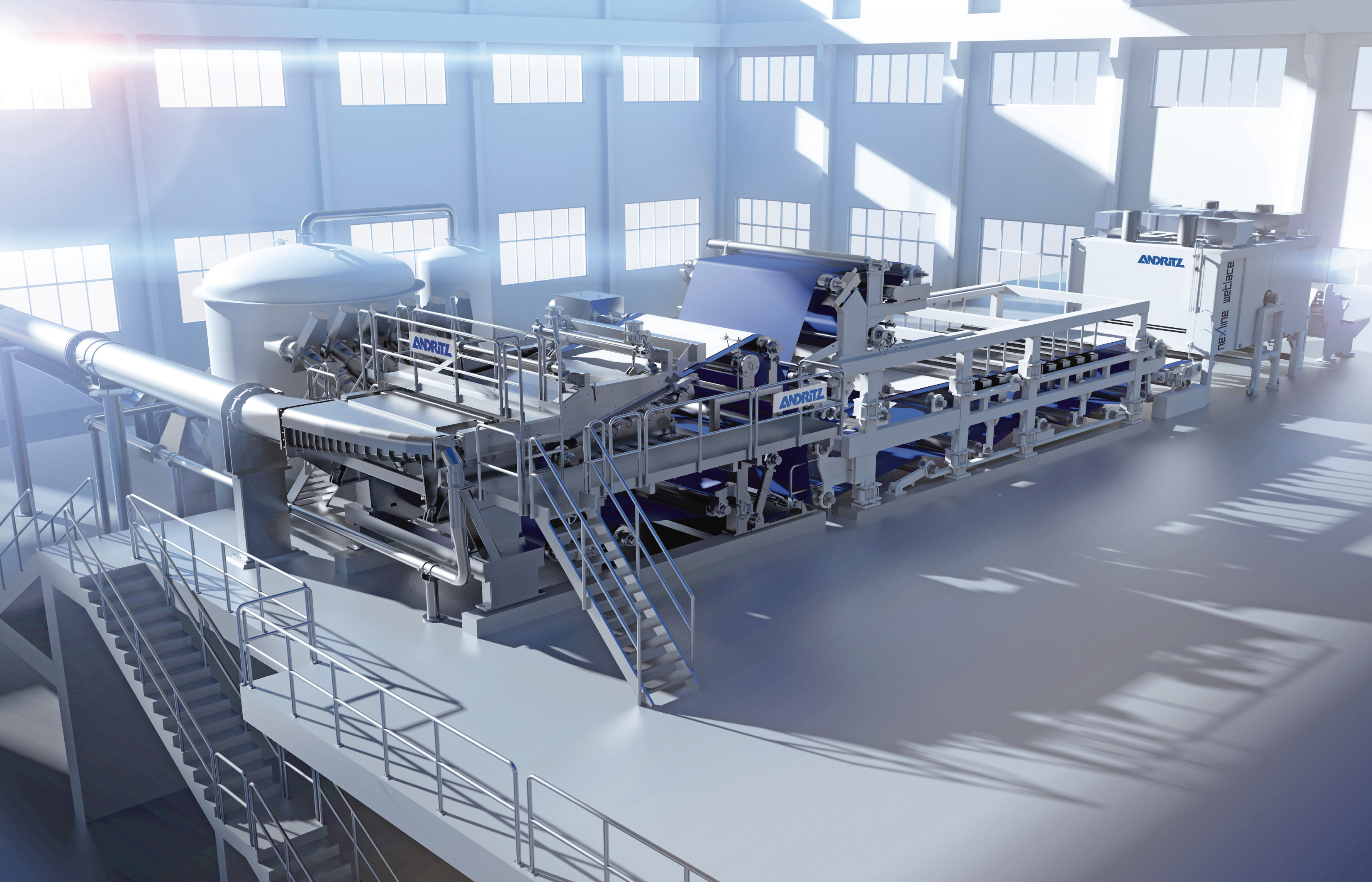 Meet us also virtually during INDEX
For all our customers who cannot visit us in person at INDEX, we keep our brand new virtual showroom open in parallel. Here you can interactively encounter all ANDRITZ technologies and discover a lot of details that we guarantee you have never experienced before!