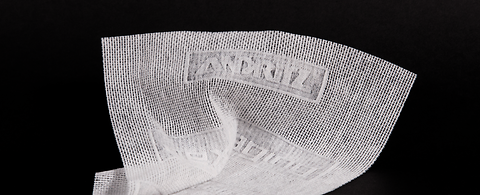 Hydro-patterning of wetlaid fabrics
Patters that stand out
ANDRITZ Nonwoven hydro-pattering is certainly no watered down solution. On the contrary, it offers markedly clear patterns of wetlaid nonwovens which symbolize your brand.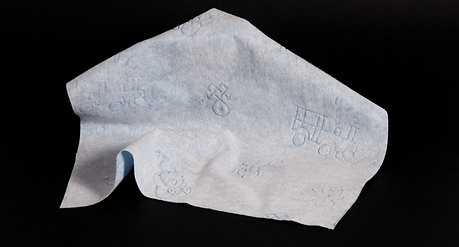 Whenever very precise and permanent embossing is required, especially when using fusible fibers, calender embossing is the preferred process for a lot of applications. ANDRITZ deflection-controlled calender systems are state-of-the-art in thermo-embossing and can be executed as a two-roll calender in vertical roll arrangement or, for ultimate production flexibility, as twin execution.
ANDRITZ experts can assist customers by testing and developing new patterns in the company's technical centers.