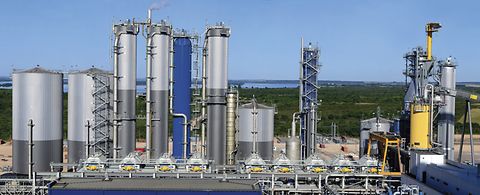 BrainWave bleaching
The solution for stabilizing and improving bleach plant performance
Control stabilization with BrainWave 
ANDRITZ BrainWave is a patented advanced controller that outperforms traditional Proportional-Integral-Derivative (PID) control because of its two main components: an adaptive model and a predictive controller. BrainWave builds its own live models during normal plant operations, a powerful feature not offered by traditional Model Predictive Control (MPC) systems.

BrainWave's predictive controller accurately forecasts process responses and accounts for multiple objectives. It adapts to process conditions, such as changes in production rate, keeping the process on target. BrainWave can also accept measured disturbance inputs, like raw materials properties, and takes corrective action before the process is pushed off target (PID, by comparison, must wait for the error to occur and then react).

BrainWave easily integrates with existing control systems and its patented Laguerre technology means an average implementation time of just a few weeks. Best of all, the plant's own staff can support and deploy BrainWave.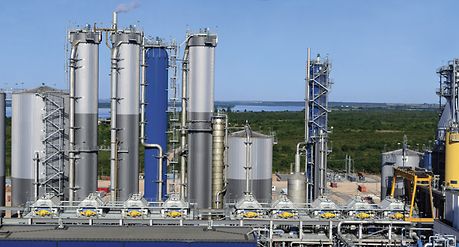 Control stabilization for bleach plants 
BrainWave stabilizes process variables such as brightness and pH by accurately controlling them in each stage of the bleach plants. BrainWave automatically manages changes in grade, production, and pulp quality, greatly reducing the chance of error or excessive chemical use.

BrainWave uses a percentage applied ratio scheme for chemical addition. The percentage applied scheme includes stock flow and stock consistency measurements to ensure that the correct amount of chemical is added to achieve the desired pH and product brightness as stock flow and consistency changes occur. Stock consistency can be determined from an online measurement or can be estimated by the plant based on mass balance. The actual pH or stock brightness is used to adjust the percentage applied factors to correct for changes in pulp properties and reaction efficiency.  

When the product brightness variability is reduced at each stage, the target brightness can be lowered to remove any previous over-bleaching to ensure that minimum brightness targets are met. Optimal brightness targets can then be determined by making small shifts in the target brightness at each stage to determine the overall bleach profile that will minimize the total bleach used in the plant.