BrainWave panelboard
The solution for stabilizing and improving panelboard operations
Control stabilization with BrainWave 
ANDRITZ BrainWave is a patented advanced controller that outperforms traditional Proportional-Integral-Derivative (PID) control because of its two main components: an adaptive model and a predictive controller. BrainWave builds its own live models during normal plant operations, a powerful feature not offered by traditional Model Predictive Control (MPC) systems.

BrainWave's predictive controller accurately forecasts process responses and accounts for multiple objectives. It adapts to process conditions, such as changes in production rate, keeping the process on target. BrainWave can also accept measured disturbance inputs, like raw materials properties, and takes corrective action before the process is pushed off target (PID, by comparison, must wait for the error to occur, and then react).

BrainWave easily integrates with existing control systems and its patented Laguerre technology means an average implementation time of just a few weeks. Best of all, the plant's own staff can support and deploy BrainWave.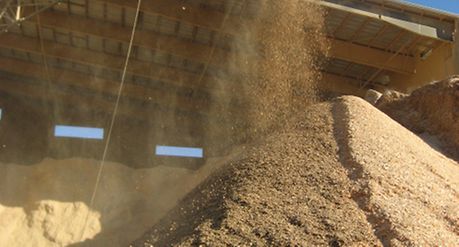 Control stabilization for panelboard 
BrainWave stabilizes panelboard operations and provides control solutions for two key areas of the panelboard plant: the refiner and the wood dryer.
BrainWave refiner 
BrainWave stabilizes the refiner operation and the fiber quality while driving plant operating costs down to the lowest possible levels. It can bring a new level of automation to the refining process. First, BrainWave uses a special algorithm to stabilize the level in the steaming tube or digester. This enables all chips to spend the same exposure time to steam in the column, giving them more uniform characteristics than when BrainWave is not utilized. In fact, BrainWave typically reduces variability of this critical parameter by over 70%. Second, BrainWave stabilizes the refiner-specific energy to help the system achieve more consistent operation.
BrainWave wood dryer 
BrainWave provides stable control for the drying of particle board, MDF, OSB, and other similar products. It helps improve moisture control of the final product, reduces energy consumption, and/or increases yield. BrainWave is able to stabilize the measured moisture content at the dryer exit by continuously adjusting the dryer temperature. BrainWave is ideally suited to control this application due to its ability to account for the long transport delay times as the product moves through the dryer to the moisture measurement sensor.