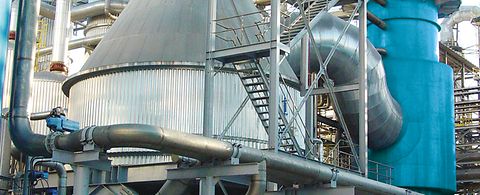 BrainWave recaust
The solution for improving recaust performance
Control stabilization with BrainWave 
ANDRITZ BrainWave is a patented advanced controller that outperforms traditional Proportional-Integral-Derivative (PID) control because of its two main components: an adaptive model and a predictive controller. BrainWave builds its own live models during normal plant operations, a powerful feature not offered by traditional Model Predictive Control (MPC) systems.

BrainWave's predictive controller accurately forecasts process responses and accounts for multiple objectives. It adapts to process conditions, such as changes in production rate, keeping the process on target. BrainWave can also accept measured disturbance inputs, like raw materials properties, and takes corrective action before the process is pushed off target (PID, by comparison, must wait for the error to occur and then react).

BrainWave easily integrates with existing control systems and its patented Laguerre technology means an average implementation time of just a few weeks. Best of all, the plant's own staff can support and deploy BrainWave.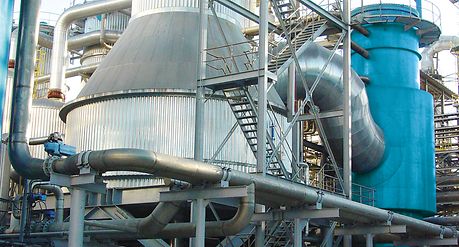 Control stabilization for recaust systems 
BrainWave helps improve performance in recaust systems, particularly in the control of slaker causticity, slaker temperature, and final white liquor effective alkali (EA).

Excessive costs and suboptimal results typically plague the mill's recaust area. Many of the loops in a typical chemical plant run in manual or cycle around the target due to long time delays and changing loop responses. BrainWave eliminates "over-liming" and reduces the energy load on the evaporators and recovery boiler. It reduces plant bottlenecks and results in increased capacity and greater profits.

BrainWave's optimization strategy uses conductivity measurements at the discharge of the first causticizer to adjust the ratio of lime addition to green liquor flow in the slaker. Maintaining white liquor conductivity is critical at this stage of the process, because it is here that 80% to 95% of the causticizing reaction can be completed.

Final causticity at the discharge into the receiver tank is measured with conductivity. This measurement is then used to adjust the set point of the conductivity controller at the first causticizer. Feed-forward signals are the flow and conductivity of the green liquor at the inlet of the slaker. The temperature in the slaker is managed by adjusting the set point of the green liquor temperature controller.