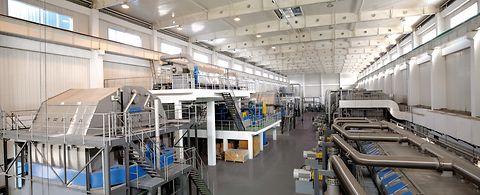 BrainWave recycled paper
The solution for improving and upgrading recycled paper mills
Control stabilization with BrainWave 
ANDRITZ BrainWave is a patented advanced controller that outperforms traditional Proportional-Integral-Derivative (PID) control because of its two main components: an adaptive model and a predictive controller. BrainWave builds its own live models during normal plant operations, a powerful feature not offered by traditional Model Predictive Control (MPC) systems.

BrainWave's predictive controller accurately forecasts process responses and accounts for multiple objectives. It adapts to process conditions, such as changes in production rate, keeping the process on target. BrainWave can also accept measured disturbance inputs, like raw materials properties, and takes corrective action before the process is pushed off target (PID, by comparison, must wait for the error to occur, and then react).

BrainWave easily integrates with existing control systems and its patented Laguerre technology means an average implementation time of just a few weeks. Best of all, the plant's own staff can support and deploy BrainWave.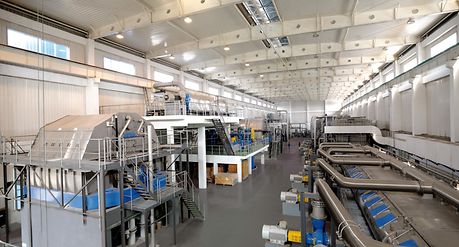 Control stabilization for deinking and bleaching plants 
BrainWave stabilizes deinking and bleaching plants, resulting in improved operation, increased production, and reduced energy consumption.

BrainWave measures the incoming brightness from the thickening and flotation processes and brightness after the bleaching tower. Based upon the deviation of incoming brightness and the delay time, BrainWave calculates the chemical dosage required ahead of the pulp (feed-forward principle) in order to keep the final brightness at set-point. This ability to model and forecast the process is a huge advantage over traditional PID and manual controls which cannot cope with continuously changing process parameters.

As a result, BrainWave minimizes the chemical dosage required to obtain the final brightness target and stabilizes the overall quality of the bleached pulp. The lower consumption of bleaching chemicals can also contribute to less COD load in deinking plant water circuits, which positively impacts water treatment and environmental aspects of the mill.