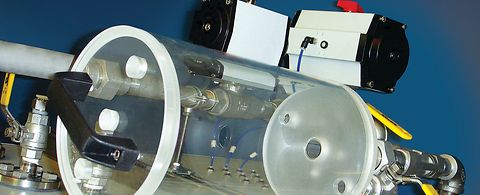 FiberVision
The solution for measuring and controlling pulp drainage accurately and consistently
FiberVision is a state-of-the-art online sensor that helps pulp operations reduce specific energy consumption, achieve higher value product, improve frequency of measurement, and decrease downtime.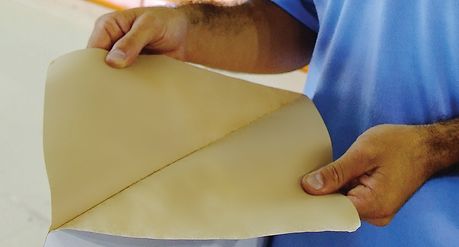 FiberVision is the first sensor to measure specific surface area
FiberVision directly measures the fundamental parameters of fiber bonding potential, surface area, fibrillation, fines content, compressibility, and specific volume.
Specific surface area monitors fiber development effectiveness
FiberVision is the only sensor that provides simple measurement of fibrillation, fines generation, and fiber development.
FiberVision fractionates the pulp to measure fiber and fines surface independently
The unique fractionation system in FiberVision means fines are separated from fibers in the drainage column in order to differentiate between the specific surface area of fibers (fibrillation) and that of fines (fines generation).
Specific volume tracks fiber swelling and water retention
FiberVision is the only sensor that directly measures the specific volume of fibers, a volumetric measure of the cellulose and bound water in the fiber structure.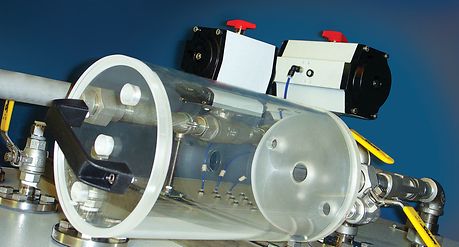 Proprietary "shive enrichment" technology
Shives are separated from the pulp by a screening system in order to measure their length, width, and area accurately.
Brightness sensor 
Built on a proprietary principle, the brightness sensor is fully integrated into the FiberVision platform. This additional measurement complements the fiber length and surface area data provided by FiberVision. Together, these properties give the user a full picture of pulp quality.
High-resolution fiber morphology measurements
FiberVision provides a wide range of morphological measurements, including fiber length, fiber width, fiber curl, and coarseness. Accuracy is ensured by the high resolution of the imaging process and the very large number of fibers processed.
Multiple sampling streams
Up to eight pulp streams can be sampled automatically with FiberVision. Thanks to the innovative sampling technology, sampling points can be located at large distances from the sensor, without the risk of plugging or wasting pulp.
DCS and mill-wide connectivity
FiberVision can easily be connected to your DCS and mill-wide system. Data transfer can be accomplished via current loops, network connections, or PI system data exchange. Remote connection can also be initiated for data and video monitoring, or for long-distance troubleshooting.