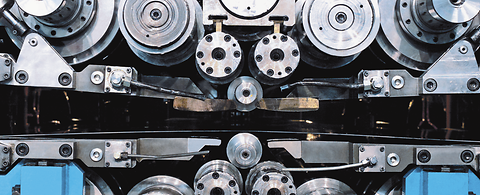 Cold rolling
Innovative technologies and customer-oriented solutions from ANDRITZ Metals: 20-high rolling mills, high-capacity S6-high rolling mills, and inline/offline skin pass mill solutions.
Thanks to its broad range of cold rolling mills for strip widths from 60 to 2,100 mm, ANDRITZ Metals has been one of the preferred cold rolling technology suppliers for decades. The supply focuses on 2-high rolling mills, high-capacity 4-high reduction rolling mills, and inline skin pass mill stands.
Innovative technologies
One of the most outstanding products in the ANDRITZ Metals portfolio is its patented S6-high rolling mill. This mill is increasingly used for stainless steel strip rolling, either as in-line tandem mill for cold rolling or in the entry section of hot-strip stainless steel annealing and pickling lines to roll black hot strip with highest pass reductions and simultaneous improvement of the strip shape.

ANDRITZ Metals is also seen as the world market leader regarding innovative technologies for 20-high rolling mills. The "Sundwig 4 Column Design", which ANDRITZ Sundwig was the first to offer, has many important advantages, such as quick response times through direct hydraulic screw-down, simple back-up roll configuration without eccentric, greater roll diameter ranges, and a wide opening range between the two housing halves.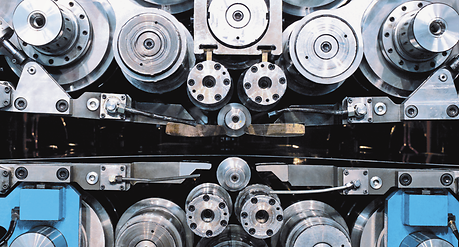 Customer-oriented design solutions
As numerous patents show, ANDRITZ Metals is focusing on customer-oriented design solutions. The axial-shifting system (push-push), the patented impingement jet cooling system, and the patented rectangular back-up saddle design, for instance, offer distinct economical advantages. The fully automatic roll change by robot has substantially shortened rolling mill set-up times and, even more importantly, permits contact-free roll change within the shortest time without damaging the rolls.