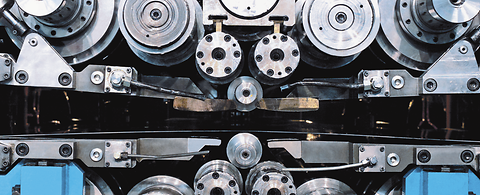 Sundwig 20-High cold rolling mill

---
Highest strip quality
The Sundwig 20-High cold rolling mill facilitated the production of the highest widths of stainless steel precision strip, high strength carbon steel, copper and copper alloys and special materials in perfect quality.
The history of the Sundwig 20-high rolling mill begins in the first half of the last century, when Sundwig developed a multi roll cold rolling mill in 1930. Just a few years later, the first 20-high rolling mill in alligator type was built, followed by the first 20-high rolling mill in Sundwig Four Column (SFC) design in 1958. Since then, Andritz Sundwig developed the 20 high rolling mill technology consistently and ranges among the leading manufacturers.
Today numerous own patents in technology and design point out the focusing on customer-oriented solutions. The axial-shifting system (push-push), the impingement jet cooling system and the rectangular back-up saddle design, for instance, offer distinct economically advantages.
The rolling mill core encloses all of the state of the art flatness adjustment elements, like tilting, bending and axial shifting. The high impact strip drying system enables a safe rolling process up to the maximum rolling speed.
The fully automatic roll change by robot has substantially shortened rolling mill set-up times and, even more importantly, permits contact-free roll change within the shortest time without damaging the rolls.
Outside the core the total rolling technology will be secured by the Sundwig experiences, like the advanced safety concepts, the modern fume exhaust system, the rolling oil filtration and the hydraulic equipment.
The many years of experiences in the AGC and shape control area and the advanced mathematical process model and process optimization system are securing highest product quality and production safety.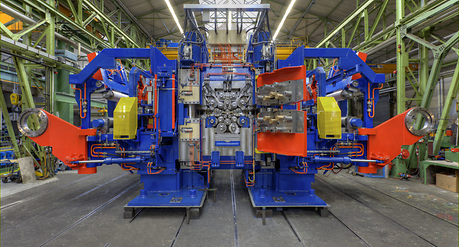 Strengths and benefits
Large roll grinding ranges without necessary changing of intermediate rolls.
Simple back-up axle design with rectangular support saddles for easiest maintenance
Impact jet cooling system
Simple passline adjustment (wedge)
Full automatic roll change device
Pre-commissioning at ANDRITZ Sundwig workshop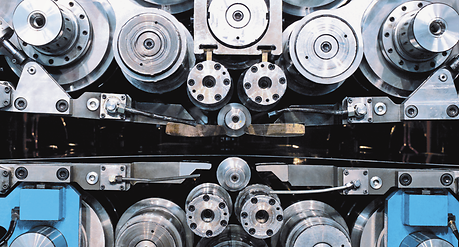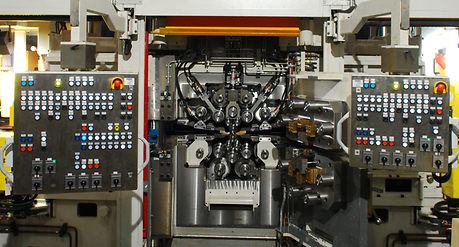 Corresponding E&A models
Strip thickness control
Strip flatness control
Roll force model (Ford, Ellis, Bland, Hitchcock)
Strip temperature model
Strip flatness model
Pass scheduling program
Long-term pass schedule and mill pre-set optimization program