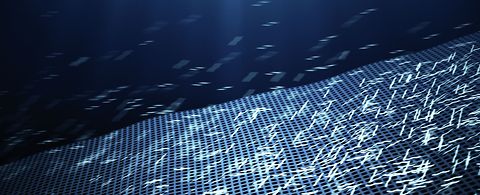 Wetlaid line solutions for glassfiber
Benefit from the possibilities made out of glassfibers
Newly developed, high-tech fibers and the rediscover of natural fibers are continuously opening up new niche markets for wetlaid nonwovens in almost all areas of industry. The applications range from tea bags, coffee pads and filter materials to wallpapers, flushable wipes, glass fiber mats, protective hygiene wear, and security papers.

YOUR BENEFITS:
State-of-the-art technology for glass fiber-based production
Development technology: Made in Germany
Fully customized configurations
Rebuilds and upgrades for quality and capacity
From concept and engineering to start and service, our experts are close to you
Full lifecycle service and support
World wide service network and excellent after-sales consultance
FEATURES:
Capacity: Up to 100,000 t/a
Line speed: Up to 500 m/min
Width: 1.5 to 5.5 meters
From concept and engineerin to realization and lifecyle long service, a sophisticated solution out of a single source
Complete wetlaid systems for glassfiber by ANDRITZ
Wetlaid nonwoven production for glassfiber composite is carried out in four steps in the neXline system:
Stock preparation
Fibers and water are mixed in the correct proportions.
Forming
The suspension is distributed homogeneously over the full forming width.
Hydroentanglement
The web formed is bonded by water jets.
Drying, winding
The wetlaced fabric is dried and batched.