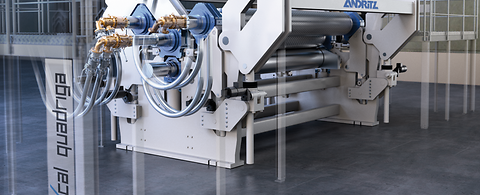 neXcal quadriga – five-roll nonwovens calender for highest flexibility
ANDRITZ Küsters' latest development takes you far beyond today's standards. Flexibility and highest possible uptimes combined with excellent product quality and stability are the market demands facing every cutting-edge nonwovens production plant.
This innovative nonwoven calender concept meets every demand – built to be supreme.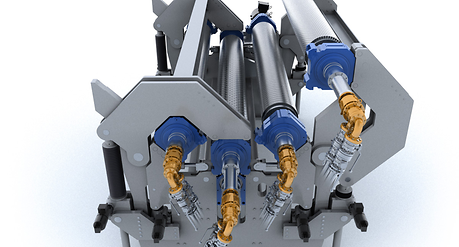 In a continuously changing nonwovens market, the demands of a first-class nonwovens spunbond production site are increasing constantly. Flexibility is a major factor. This is where our neXcal quadriga nonwovens calender comes in. Its outstanding concept is a milestone in nonwovens production and offers a fast reaction to changing market requirements and product designs. Take advantage of unrestricted productivity, utmost flexibility, highest production stability, and excellent product quality and technology. Be the innovation leader for the next decade and leverage the nonwovens market with ANDRITZ Küsters.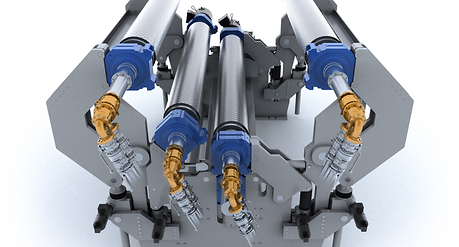 What is the secret behind being supreme?
The neXcal quadriga is a five-roll nonwovens calender with a Hot S-Roll in the bottom position and four embossing rolls with fully automated production change. Product change with a selection of four different patterns is possible within minutes without any break in production – efficient and reliable.