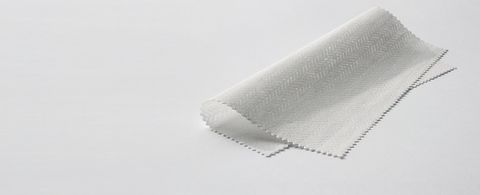 Customized patterning solutions for nonwoven fabrics
ANDRITZ offers a series of patterns in its embossing systems for nonwovens
To customize and brand nonwoven fabrics, ANDRITZ Nonwoven offers a full range of patterning solutions using calenders.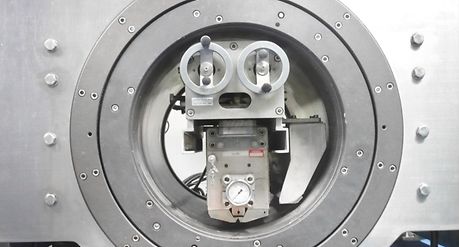 Perfojet unit
This process, with its hydro-patterning drum and injector as core components, allows wetlaid producers to clearly define their products with an almost unlimited number of easily interchangeable patterns. Take advantage of this high flexibility.
Product marking 
Patterning flushable wipes, tea bags, coffee pads, or other branded products, with flush-friendly symbols, sustainable logos or earth-friendly markings responds to disposal correctness. In addition, this process can steer future regulations towards labelling as unmistakable product identification.
Quick and easy prototyping
Run and evaluate your prototypes at our technical center for quick and easy proto-typing along with the ability to produce test quantities. This is the initial step towards achieving comprehensive product development.
A challenging process for flushable wipes
Patterning flushable wipes is technically challenging because the flushable substrate is quite weak. This complex technique demands unique expertise in continuous production lines, with no impact on machine maintenance, machine cleaning, or line downtimes.