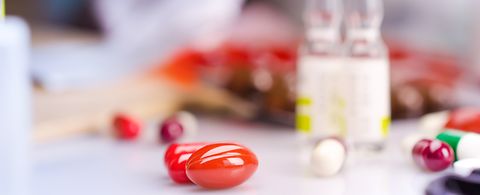 Components for the pharmaindustry
ANDRITZ delivers mill sieves, hammer mill sieves and fluid bed dryers made of high-quality, lead and tin free materials with very precise slot widths.

Mill sieves
Mill sieve inlets or hammer mill sieve inlets by ANDRITZ can be made of wedge wire, ConiPerf, punched or drilled stainless steel. ANDRITZ uses only materials which comply with international laws for the food and pharmacy production to prevent product contamination. Mill sieve inlets by ANDRITZ are easy to install and match 100% with all major OEM mills. 
Distribution beds for fluid bed dryers 

Distribution beds made of ConiPerf plates  are the first choice in any fluid bed application.
ConiPerf ensures that the product is directed in a defined path and will not fall through the holes
Different plates or segments with defined flow directions can be arranged within one distribution bed
ConiPerf plates are supplied to match the pressure drop required by the process 
Smooth operation and less damage to the end product