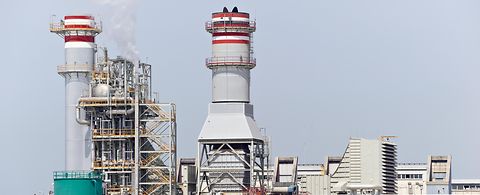 Components for the production of drinking water
ANDRITZ has over 25 years of experience in the manufacturing and installation of water intake systems. Our experts have realized and installed many projects all over the world, whether it's a desalination plant in Middle East or water intake for drinking water in Europe, ANDRITZ is your partner with expertise and competence.
Water is a precious resource. When it comes to successful water treatment, the more important factors are low maintenance cost, large open area, low pressure drop, easy cleaning, long service life and process reliability. Wedge wire screen technology from ANDRITZ offers a range of water treatment solutions for the environment in which you want to operate. 
Passive intake screen systems
Passive water intake system is an environmental friendly solution for water abstraction specially designed to protect aquatic life and meet fish protection regulations, such as the European Eel Directive. Considering your project specification ANDRITZ engineers will provide a design totally adapted with:
Low impact on wild life and environment
Low through slot velocity (max 0,15m/s) - All our products meet USA and UK laws for fish protection
Totally submerged static filters invisible within the landscape
Limited maintenance cost
V-Shaped profile wire for, low pressure drop, less clogging and longer filtration cycles
Available as an option ANDRITZ Euroslot can also deliver an autonomous air backwash system to remove leaves and other debris from the surface of the screen in order to maintain process flow.
High Durability
Totally welded structure
Wide range of metal alloys and materials proposed to limit corrosion risks and to minimize biofouling from invasive species such as Zebra mussels
Perfect build quality for a long lifetime and a failure-free water intake process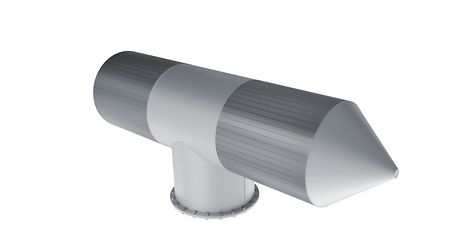 Air backwash system
Air backwash systems are often used in open water or sea water with organisms which could possibly plug the screen of passive water intake screens. Heavy growth of algae and other plants (fouling) as well as settlement of mussels and other marine organisms can be prevented by an air blast on a regular basis. In specially demanding environments, a small amount of chlorine can be added to decrease the risk of fouling. 


Benefits:
•    Range of up to 2 km (1.25 mi)
•    Prevents bio-fouling and maintains steady operation
•    Prevents pressure drops and maintains steady water flow