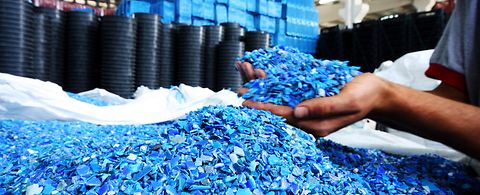 Components for waste recycling processes
ANDRITZ delivers hammer mill sieves, screw press baskets and separator baskets for all major OEMs in highest quality. Depending on your process requirements, slot widths and separation technology can be adjusted. All ANDRITZ engineered wear parts are fitted and quality checked for an easy and trouble free installation. 

Mill sieves
Hammer mill sieve inlets  can be made of wedge wire, punched or slot milled stainless steel. Mill sieve inlets by ANDRITZ can be used in a variety of processes and are easy to install. 

Screw Press Baskets
ANDRITZ screw press baskets are available with all variants of slot widths and come with different features depending on your application:
Solid
Split in different variants
Alternatively ANDRITZ also offers screen plates in the design variants flat, straight grooved or slanted grooved. 
Separator Baskets
Viscous media are pressed in screw separators so as to increase the solid portion up to 35%. In general, the following applies for these processes: the higher the solid portion, the more efficient and less energy-intensive the following process step is.
Optimized baskets from ANDRITZ provide:
Large open area
Less clogging tendency (due to triangular V-shape of profile wire) 
High accuracy of shape and fit
In addition, in case of extreme pressure loads in your processes, ANDRITZ can also provide screen baskets in drilled, slot-milled or Bar-tec screen design.