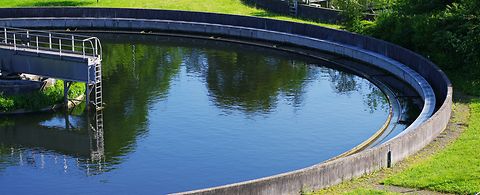 Components for the processing of waste water
Water is a precious resource. When it comes to successful water treatment, the most important factors are low maintenance cost, large open area, easy cleaning and a long service life along with process reliability. This is where wedge wire screen technology from ANDRITZ offers a variety of application possibilities.

Coanda / Bow Screens
Passive water intake systems and coanda / bow screens can be made of stainless steel or copper-nickel alloys, depending on the area of application. All kinds of passive water intake systems by ANDRITZ are low on maintenance costs and have a high durability.

Screw Press Baskets
ANDRITZ screw press baskets are available with all variants of slot widths and come with different features depending on your application:
Solid
Split in different variants
Alternatively ANDRITZ also offers screen plates in the design variants flat, straight grooved or slanted grooved.