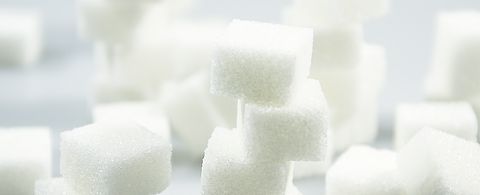 Components for the sugar industry
Screens for sugar pulp presses, centrifuge screens and distribution beds for fluid bed dryers
ANDRITZ has a broad portfolio of components for the sugar industry. As a manufacturer with all technological possibilities, ANDRITZ delivers the following components:

Drilled screens for sugar pulp presses
Drilled screens for the sugar industry offer the best dewatering — allowing you to reduce energy costs and maintenance requirements. 
A maximum number of holes and the correct hole geometry minimize the risk of clogging and delivering the best dewatering results with the lowest energy consumption for drying. 
In addition to the number of holes, another important aspect of dewatering is the correct gap between the screw and the screens in the press.
Drilled screens have a long life and are very stable, minimizing deformation.  This is due to the structural design and the proper selection of wear-resistant stainless steel alloys to perfectly match your process requirements. 

Punched screens for sugar pulp presses

Pulp press screens have hole diameters down to 1 mm with a maximum punched plate thickness of 1 mm. The thinness of these plates is compensated for by adding supports to the frame. However, these frames also reduce the open area of the screen, reducing the dewatering efficiency when compared to a drilled screen.
The following punched screens are available for common types of sugar pulp presses:
Thin screens with small hole diameters
Supporting screens in thick material with large punched holes
Deaeration screens with large open area and different hole shapes, e.g. flapped holes
ConiPerf distribution beds for fluid bed dryers 

Distribution beds made of ConiPerf plates  are the first choice in any fluid bed application (e.g. sugar dryers or coolers).
ConiPerf ensures that sugar is directed in a defined path and will not fall through the holes
Different plates or segments with defined flow directions can be arranged within one distribution bed
ConiPerf plates are supplied to match the pressure drop required by the process 
Smooth operation and less damage to the sugar crystals
Screens for extraction towers type DDS

Screens for extraction towers type DDS are either produced in punched, drilled, or slot-milled segments.  The most common are milled segments with slots of 1,2 x 190 mm in 4 - 5 mm thickness or drilled segments with conically drilled holes with 2:3 mm dia​meter in plates of 2,5 - 3 mm thickness.

Screens for crystallization centrifuges

MicroPerf screens made of chrome-plated stainless steel with slots 0,06 or 0,09 mm wide are a slightly more expensive, but significantly more efficient alternative to galvanized chrome-nickel screens used in crystallization centrifuges.
MicroPerf screens feature additional benefits:

Free open area of up to 9 %
Longer lifetime: 400-800 %
Improved molasses yield / improved sugar yield 
Continuous centrifuge screens

Polished wedge wire screens with continuous horizontal slots ensure rapid separation of the sugar crystals from the molasses and allow a smooth flow of crystals across the surface of the screen without the  secondary damaged traditionally caused by short, vertical slots. Using a polished, continuous wedge wire with horizontal slots ensures that the crystals do not break up.

Higher sugar retention
Rapid separation of the sugar crystals from the molasses
Wear resistant
Higher profitability
Low maintenance costs