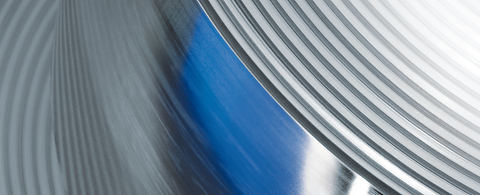 Customer service / Spare parts
At ANDRITZ Herr-Voss Stamco, our customer service team has an average of 24 years of experience with coil processing equipment. We can assist you in maintaining your equipment and minimizing downtime with our large inventory of parts, historical data by serial number and with our trained field service technicians.
Rolls and back-up bearings
ANDRITZ Herr-Voss Stamco offers a large variety of work rolls and backup bearings for ALL manufactured brands of levelers and flatteners. We are known worldwide for our rolls and backup bearings, new, and Reconditioning services.
Work rolls
We offer a wide range of roll materials including:
52100, induction-hardened and normalized, for use in most general applications
High nickel stainless, induction-hardened, for use in applications where yield strengths are up to 120 KSI and also for abrasive applications, such as galvanizing
Tool steel, induction-hardened, used in applications with yield strengths up to 150 KSI
Vanadium, for applications with yield strengths up to 280 KSI
Backup bearings
ANDRITZ Herr-Voss Stamco maintains a very large inventory of standard and non-standard backup bearings for your leveler. Please call our Customer Service Department for all your bearing needs.
Tension leveler backup roll assemblies
No matter who designed and manufactured your tension leveler, in most cases we can replace your existing backup bearings from our inventory.
ANDRITZ Herr-Voss Stamco provides engineering services in the coil processing division for nearly all types of metal production and processing equipment.
Typical engineering services provided but not limited to are:
Engineering calculations
Studies
Drafting
Consultation
FEA
Troubleshooting
Training
Electrical upgrades